Radio Exe: Delivering a large and loyal local audience.
If you want to reach a large audience on the only radio station - commercial or BBC - that's Made in Devon, all day, every day - then Radio Exe can help you.
In our FM area of Exeter, Mid and East Devon, our predicted audience is 40,000 adults every four weeks. Source: Ipsos MORI/BMRB/Rajar, Q1 2017
We also have about 12,500 listeners who live in South Devon. Source: Power Marketing research, May 2017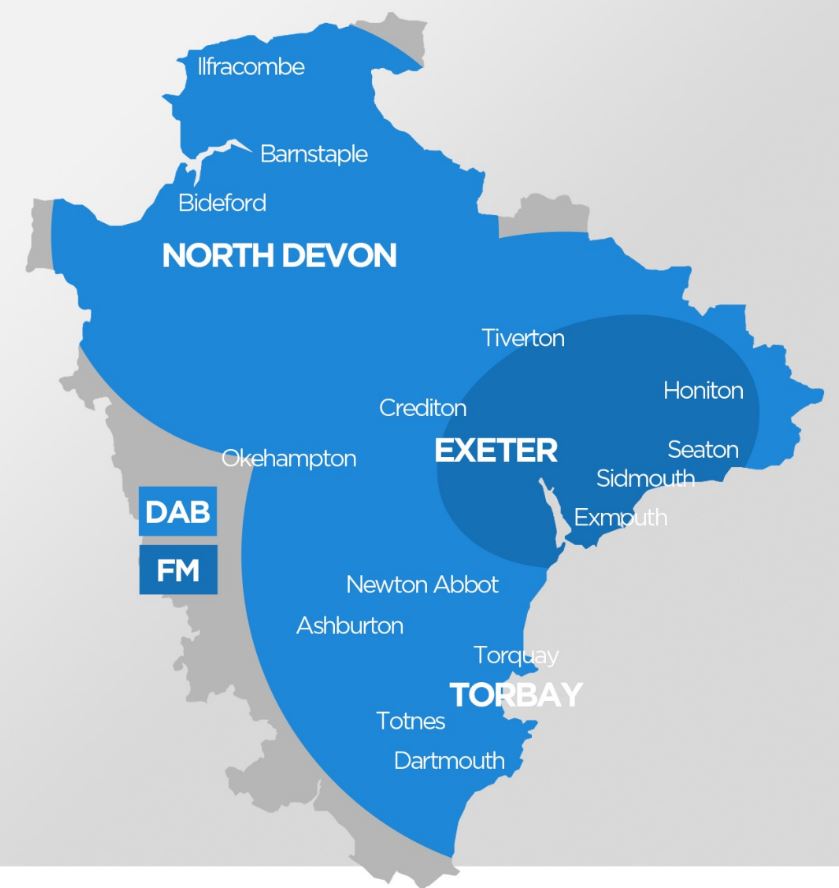 Call 01392 823557 to talk to us about getting your business in front of a large, loyal audience of Devon listeners.
To make an enquiry please use the form below...
Listeners connect with Radio Exe because we talk about subjects that are important to them - and we're fun to have around.
• They know when they tune to 107.3FM, they'll hear traffic reports about Exeter, Mid and East Devon – not towns 50 miles away and beyond.
• They'll hear news from places that are on their doorstep, not at all points of the compass out of the area.
• And they'll be entertained by a mix of music and chat specifically for the people of Exeter, Mid and East Devon.
• Our listeners are generally within a 18-mile radius of Exeter. So there's no wastage when you join Radio Exe.
Radio Exe 'super-serves' listeners between the ages of 35-54, whilst embracing younger and older people who enjoy the breadth of music we play and the great conversations we start. So some of our listeners are teenagers. Others may have more years behind them than they have ahead – but they intend to enjoy every minute in good company. Company like Radio Exe.
Many of our listeners have young or teenage children. By and large, they're homeowners and car drivers, they enjoy holidays and taking the family out at weekends. Education is important to them. So is getting the most out of life - at shops, restaurants and entertainment venues across the region.
Digital Radio Exe
We're on TuneIn Radio.
We're online at www.radioexe.co.uk
Apple App Store
Google Play