£30 offered to Ed Sheeran
A £30 cheque's on its way to Ed Sheeran to cover his losses from when he last visited Exeter.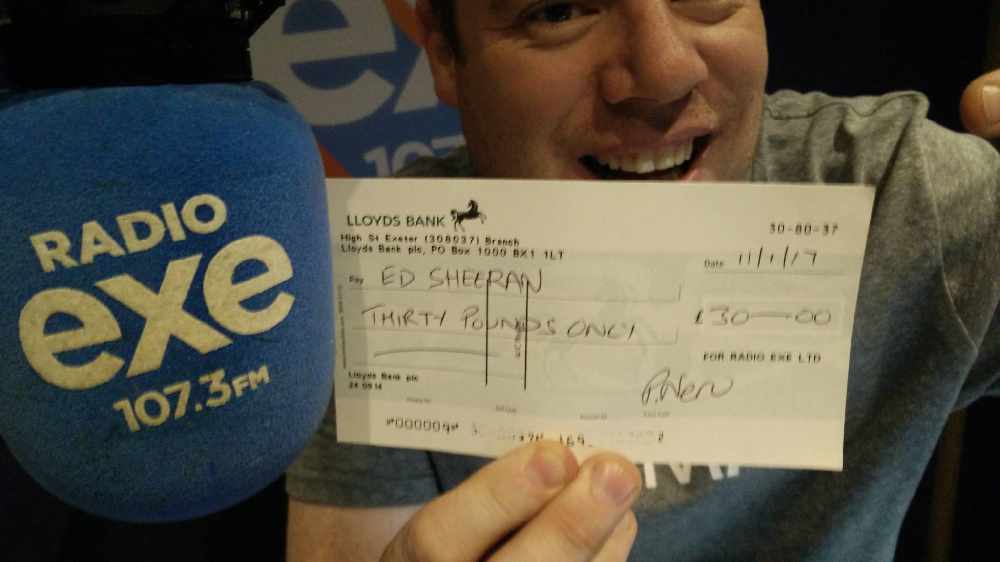 Exeter City Council's supporting our open letter inviting him to play at the Devon Performance Awards at the Exeter Corn Exchange. Cllr Rosie Denham says Ed's welcome in Exeter any time. We've also sent him a Sound of the Sirens CD to listen on the way back to Exeter.
Come on, Ed, you'll be welcomed - and won't have to sleep on a bench!