Artist and students transform cardboard into stunning artwork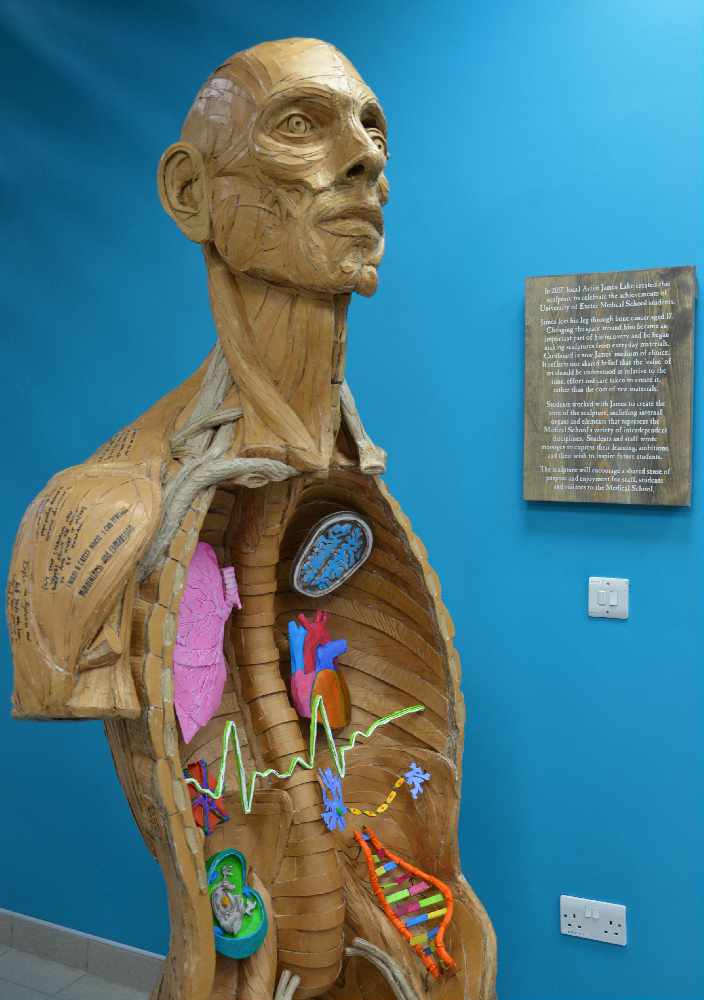 A local artist has worked with students from the University of Exeter Medical School to create a striking sculpture made from a humble everyday material: cardboard.
Exeter artist James Lake began sculpting as part of his recovery after losing his leg through bone cancer aged 17. James now uses cardboard as his medium of choice, creating intricately detailed life-size sculptures from the recyclable material.
Students and staff wrote messages to express their learning, ambitions, and their wish to inspire future students, which were then incorporated into the sculpture, as part of the skin.
The sculpture, which stands at over 7 feet tall, was unveiled today (Wednesday 6th December) and is available to view in the Medical School foyer.