Budleigh Salterton Literary Festival Poetry competition
Budleigh Salterton Literary Festival Poetry competition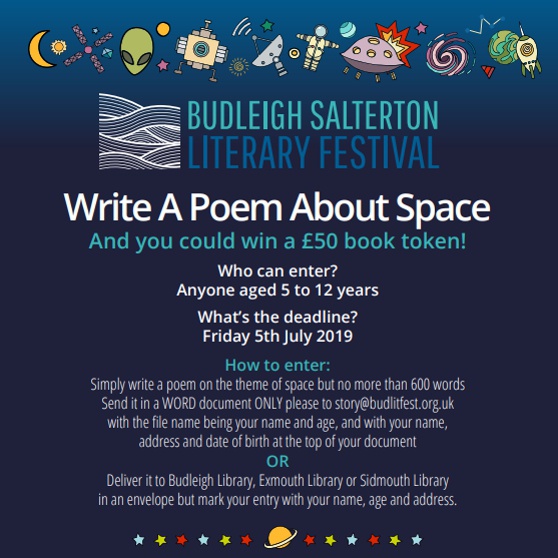 Budleigh Salterton Literary Festival has launched a poetry competition on the theme of 'space'.
It's open to anyone aged 5 to 12-years-old, must be no more than 600 words long and should be handed in to Budleigh Salterton, Exmouth or Sidmouth libraries, or emailed to story@budlitfest.org.uk by Friday 5th July 2019.
The Winner will receive a £50 book token which will b be presented at the Festival's launch party on Tuesday 17th September.