St. Sidwell's Community Centre Revamp
St. Sidwell's Community Centre Revamp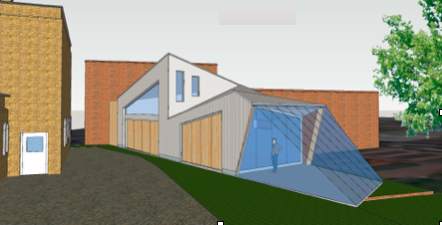 https://www.crowdfunder.co.uk/sidwell-street-workshop?tk=9078f571efc7a6d35e6a81df85f4f7845945be02
Exeter's Community Centre is looking to raise £5,000 for a new workshop offering arts
and crafts activities such as traditional wood-working projects, pottery classes, willow-work, jewellery making, book-binding, mosaicking. They also want give the centre a modern face-lift which will help to improve the appearance of Sidwell Street.
They're well under way being given planning permission from the council but, need your help with getting the ball rolling. A crowdfunding campaign is starting on the 10th of December when you'll be able to add to the pot.
If you want to help with this exciting development then you can donate as much or as little here