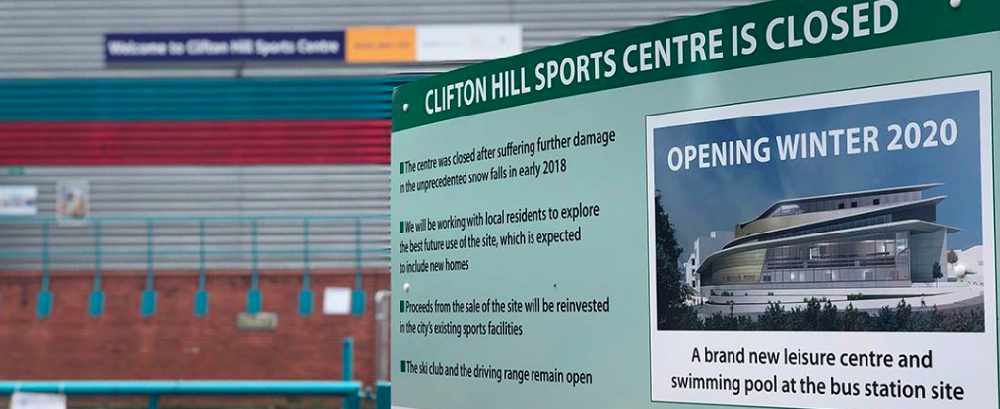 Picture: Exeter City Council
The facility is not recommended for listing
In June, the council's executive backed a recommendation for the permanent closure of Clifton Hill Sports Centre.
Heritage England, which helps preserve historic buildings, made a decision not to consider the Sports Centre building suitable for listing following a request from a member of the public.
Their report says: "After examining all the records and other relevant information and having carefully considered the architectural and historic interest of this case, the criteria for listing are not fulfilled. The Clifton Hill Sports Centre is not recommended for listing."
Councillors have previously stipulated the site will not be sold for student accommodation.