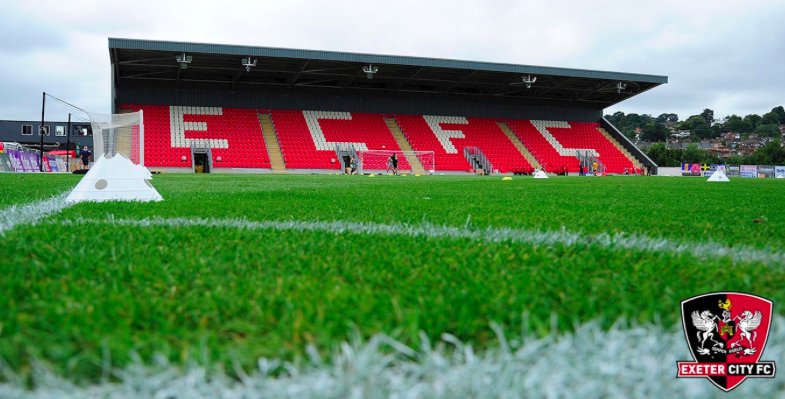 Picture: Exeter City Football Club
Open event at St James Park takes place next week
The £3.5 million stand is scheduled to be in use for the first time on October 27.
The new Stagecoach Stand will be officially opened on Thursday, October 25 with representatives of all sections of Exeter City FC, along with those who have made the Stand a reality in attendance.
The post-Forest Green Rovers open event will allow ALL supporters to explore the new Stagecoach Stand, the facilities beneath and to view how the History Group and Grecian Archive have embraced the future whilst remembering our past.
The bars will be open so supporters are welcome to stop for a drink and watch the evenings live football on the large screen TVs in the stand.