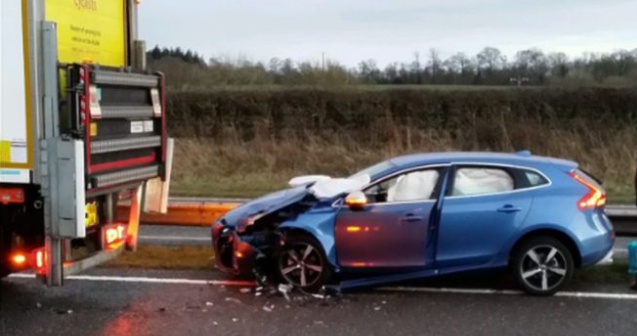 CREDIT: Alliance Roads Policing Team
A new car, which was only four hours old, has crashed on a dual carriageway in Devon.
The Volvo collided with the back of an articulated lorry on the A 30 at Cheriton Bishop, near Exeter.
Luckily noone was hurt.
Police are advising motorists to read their handbook before they set off...and not try to work out the Cruise Control on the steering wheel, while they're travelling.