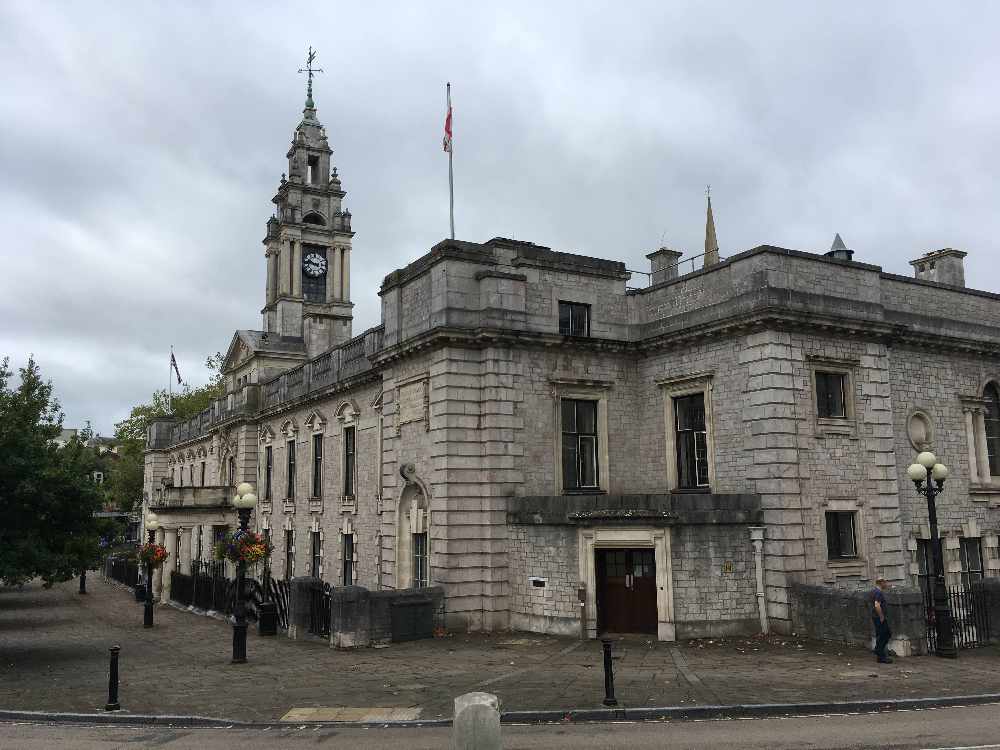 Torquay town hall, headquarters of Torbay Council
Rated inadequate by OFSTED twice
A monitoring visit in early January by inspectors from regulator Ofsted – the Office for Standards in Education – found senior leaders had failed to tackle "significant concerns" identified in the re-inspection in June.
A report said leaders and councillors accepted the pace of change needed to speed up.
Director of children's services Alison Botham said as a result of the review decisive action had been taken to address the issues raised and move the improvement plan forward. The council was committed to making the necessary changes as quickly as possible.
The visit found a shortage of social workers in the safeguarding assessment teams and safeguarding and family support service.
A report published on the Ofsted website said that resulted in "delays in seeing children and an inability to undertake good-quality assessments, make effective plans and take necessary and timely action."
Inspectors and senior leaders remained concerned that risks to children were not being managed consistently.
As a result "too many vulnerable children and their families do not always get the right help and protection they need."
An improvement plan was being carried out and the visit found better information and a revised quality assurance system which were welcomed by team managers.
Decisions in the multi-agency safeguarding hub were appropriate and mostly timely but referral rates remained high.
In response to the concerns raised in the visit, senior leaders carried out an immediate review and increased resource for the safeguarding assessment teams. They were also bringing forward plans to reshape the wider service, the report by inspector Brenda McLaughlin said.
The inspectors found a deficit in the quality of basic social work practice, linked to the lack of capacity in the safeguarding assessment teams. Caseloads were very high, with too many social workers responsible for more than 30 children.
There were some areas of improvement identified across the services, but a briefing to inspectors described a 'chaotic way of working' for visits to children with child protection plans.
That was "extremely concerning" and meant "it is not possible to track whether some children deemed to be at risk of significant harm are safe."
The report said recruitment and keeping staff was a challenge, and Torbay faced difficulty finding permanent social workers and front line managers.
It added: "Nevertheless, inspectors met dedicated, skilled staff, both permanent and agency, who are committed to improving the quality of services for children.
"They require senior leaders to create an environment in which this can happen consistently."
The monitoring visit on January 9 and 10 was the first since the re-inspection in June last year. In April the service was taken over by Plymouth City Council under joint director Alison Botham.
Ms Botham said: "We are disappointed that Ofsted inspectors judged that we haven't made enough progress.
"However, we are very pleased that they recognised we have dedicated, skilled staff, who are committed to improving the quality of services to children.
"As a result of their monitoring visit we have carried out a review and taken decisive action to address the issues raised and move our improvement plan forward.
"We are committed to making the necessary changes as quickly as possible to ensure that we make consistent and sustainable improvements that make a real difference to the lives of children and young people we work with."