Breakfast on Radio Exe proudly sponsored by Gilbert Stephens Solicitors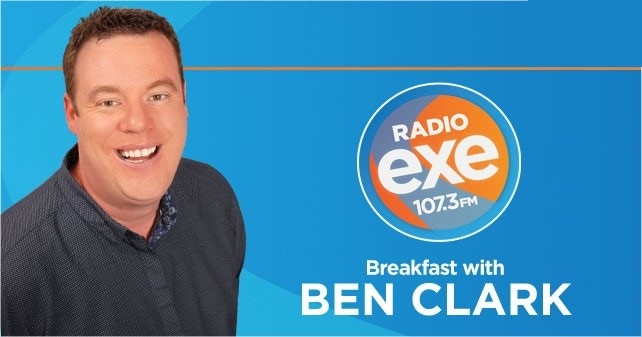 Join me for Breakfast, Mondays to Fridays from 6- 10am on Radio Exe. Then join me from 10-11am for my Classic Years show!
Having been a broadcaster in the South West for 20 years, it's great to land at Radio Exe and present a show to my home City. I live in our beautiful city with my wife and three children - well, they were still there when I left this morning.
My last stint in the city was presenting the Gemini FM breakfast show which I did for 9 years. Maybe I'll break that record with Radio Exe!
Q&A with Ben...
Ultimate film of all time: Live and Let Die.
Most famous person you have met: I sat next to Sir Paul McCartney once... we didn't speak. Or rather he didn't speak to me!
Best night spot in the City: Walkabout Aussie bar in Fore Street.
Dream meal: Beef Wellington without a doubt.
Best gig you have ever been to: Oasis at Westpoint; that was very special.