Community Groups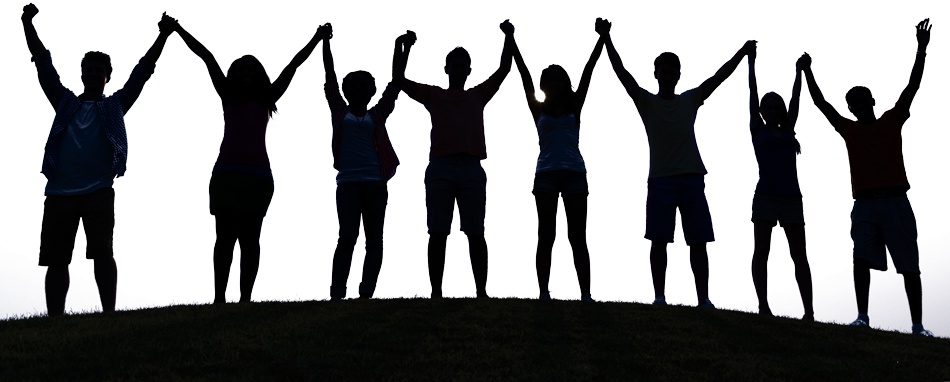 More than 200 groups have registered to be part of Good Deal For Devon, but it's an evolving list. Here we explain a little bit more about how you can raise funds and outline what some of the participants are fundraising for.
This is our first edition of Good Deal for Devon and we'd like to thank all the local groups that have registered an interest in taking part. Half your cover price goes directly to good causes, and whomever you've bought this publication from should be part of a group that will benefit. If they're not representing a good cause themselves – for example, if you've bought Good Deal for Devon through Radio Exe – the money goes to our main charity partner, Devon Air Ambulance.
Community sports club

Needs to replace doors and windows in an ageing sports club that needs modernization

Charity

Providing three-day residential breaks, free of charge, for cancer patients

Community sports club

Desperately needs machinery to prepare pitches if it is to continue to host games in the Devon cricket league

Charity

Building a fund to help disadvantaged clients in Exeter cover the additional costs they have when living with a disability or health condition

Charity

Hopes to buy computer aided despatch (CAD) systems for the blood bikes, together with a new rapid response visiting car service

East Teignbridge Community Transport

Charity

The frail, elderly or people with disabilities can get around more easily thanks to this Dawlish-based group, but they need a replacement wheelchair-accessible minibus. These vehicles don't come cheap, so fundraising is underway.

Not-for-profit club

Completing a miniature railway track and providing workshop skills so the community can develop skills in model engineering

Charity

In partnership the Veterans Change Partnership, this Exe estuary charity's setting up an outreach programme for armed service personnel, leaves, veterans and their families

Guide District

Planning a weekend of adventurous activities for girls in Exmouth, Budleigh Salterton, Woodbury and Lympstone so they can develop their confidence

Community interest company

Teaching Devon children where their food comes from, usually at Westpoint, they're raising funds for an educational trailer to go to schools

Girlguiding Exeter

Needs to rebuild the back of its headquarters at Buddle Lane to also include meeting rooms and better access for people with disabilities, together with landscaped gardens

Charity

Specialist training for staff and volunteers so they can help people with acquired brain injuries

Honiton Twirlstar Majorettes

Not-for-profit youth group

For youngsters aged 7 to 17 who like to dance, twirl batons and shake pom-poms, the Twirlstars particularly enjoy carnival season. They're fundraising for a relatively modest amount to provide some kit for the majorettes

K9Focus

Charity

This Torrington-based charity needs to cover vets' feed for dogs that are rehomed in the community but need help for ongoing illnesses or old age

Maxwell

Community

Interest

Company

Based in Totnes, Maxwell aims to break the stigma and taboo around suicide and to save lives. They're training young people and staff in schools with a range of suicide prevention courses

Ottery St Mary Girlguiding

Charity

Books and resources for their five units, plus a sleepover trip in Devon, which they haven't been able to do for years

Pete's Dragons

Charity

Providing a free suicide bereavement service, bespoke to each person affected, and also providing family days to help children see others who have suffered a similar loss

Pinhoe Ability Counts FC

Community Sports Club

More equipment is needed for this Exeter football club for people with disabilities, which currently has three adult and two youth teams. They especially need rain coats for training sessions

Riviera FM

Community interest company

Torbay's community radio station works with a range of volunteers broadcasting a wide variety of programmes and undertaking training and workshops

SOCOPS

Charity

Running weekly youth-club type events for children and young people living with autism, they need funds for equipment and outings, particularly after the charity's gone through a period of hardship and needs to keep going

St. Sidwell's Centre, Exeter

Charity

Building a workshop in the grounds of the centre for people to learn new skills, be creative, improve employability and overcome social isolation

Starcross Primary School PTFA

Charity

Needs to completely update its IT suite so the children aren't working with outdated computers

1st Tipton St. John Scout Group

Charity

There's no water supply to the scout's HQ, so it has to be lugged from volunteers' cars! Help needed so the boys can cook, wash and drink, especially at camp

TRIP Community Transport

Charity

Providing a new accessible vehicle and ongoing support for people needing to reach medical appointments in East Devon

CEDA (Community, Equality, Disability Action)

Charity

Exeter-based CEDA supports more than 350 adults and children who have disabilities including physical, learning and sensory impairments. They need to raise funds for IT equipment that will help people with limited communication to interact with their families and friends.

East Devon Birth Babies and Beyond

Community group

This Axminister-based group supports families through pregnancy, birth and the early years. A member of the Positive Birth Movement, it's fundraising to keep going for a further year, including cash for room hire, training and publicity.

3rd Exeter (RAF) Air Scout Group

Scout association

Scouting with an aeronautical twist is offered by this group, which caters for boys and girls from age five up-up-and-away. They're raising money for camping equipment, including tents, cookers and portable generators.

Honiton Primary School PTFA

School

A school with a woodland within! More can be made of it, so they're hoping to develop it as an additional learning area, including outdoor classroom, fire pit, mud kitchen and bug magnifiers. It will be disability-friendly too.

South West Multiple Sclerosis (MS) Therapy Centre

Charity

Not just for people with MS, the centre, which costs £175,000 a year to run but receives no grants, caters for people with ME, fibromyalgia, broken bones and other conditions too. The oxygen therapy it provides is hugely beneficial but the ongoing costs are huge too.

City Community Trust

Charity

Based at St James Park, Exeter's City Community Trust provides health and wellbeing programmes for people of all ages, including table-tennis, walking football, man v fat and female just play. They're fundraising to help extend participation.

Crediton Girl Guiding

Guide District

Nearly 200 girls aged 5 to 18 enjoy their guides' sessions every week, but the hut in which they meet is showing signs of age. They're raising funds for an upgrade, which will also make the place more accessible for people with disabilities.

21st Exeter Scout Group

Charity

Beavers, cubs and scouts meet at St. Lawrence Church Hall in Lower Hill Barton Road, where their camping equipment is stored in a rotting old lorry round the back! They're hoping to buy a new container storage unit.

See The Future

Charity

A visit to the opticians can you're your life. Honiton-based charity See The Future not only promotes that important message but now also brings people together in a group called 'Sewing is Believing', where they make sensory blankets for blind and partially sighted babies and children. They now want to start a sensory playgroup for such youngsters.

Tarka Storm Rugby League

Community Sports Club

At the time of writing, the only rugby league club representing North and Mid Devon, Tarka Storm Rugby League plays in the South West league at Barnstaple Rugby Club. Having formed only recently, in 2018, they don't own much equipment, and would like to update its safety kit including post protectors, plastic unprotected ground poles and flags.