Devon Air Ambulance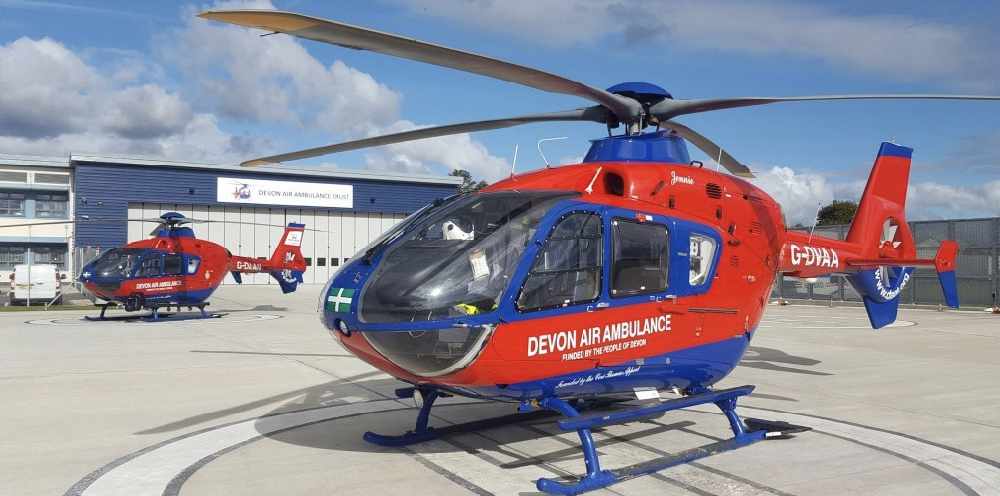 Devon Air Ambulance is Good Deal For Devon's main charity partner
Devon Air Ambulance is a charity providing emergency medical services through the provision of two helicopter-based air ambulances covering Devon.
The helicopters are owned and run by the Devon Air Ambulance Trust which raises money from public donations in excess of £5.5 million every year.
The trust owns and operates two helicopters, from two different airfields, to maximise coverage of the county. Both helicopters fly for ten hours a day, seven days a week.[8]

From late autumn 2016, the Exeter-based helicopter flew into the hours of darkness, up to midnight, into one of a network of community night-landing sites created across the county.

Find out more about the charity, and why they decided to get involved with Good Deal For Devon, in the short video above.
Caroline Creer, Fundraising and Communications Director and DAB, said: "The Good Deal For Devon Book is such a great initiative that we jumped at the chance of being involved.
"It's a Win Win because not only do we and other local good causes benefit from the sale of every book, but businesses can offer special deals to raise their profile whilst offering what consumers want"
Follow Devon Air Ambulance on social media for the latest information: