Family entry to Canonteign Falls - includes a cream tea
£50.00
£25.00
Sold Out
Remaining: 0

This ticket is for a family of four (2 adults 2 children) - Under 5's go FREE.
Canonteign Falls is a magnificent example of a Victorian folly set in a magical natural paradise. The waterfalls themselves descend for over 70m making this one of the most breathtaking attractions in Devon and providing a wonderful day out for all the family.
A breathtaking sight, described by one visitor as "one of the most idyllic places on earth", wildlife thrives in the peace and tranquillity that makes the Falls a haven for both adults and children alike.
There's lots of things to see and do, including: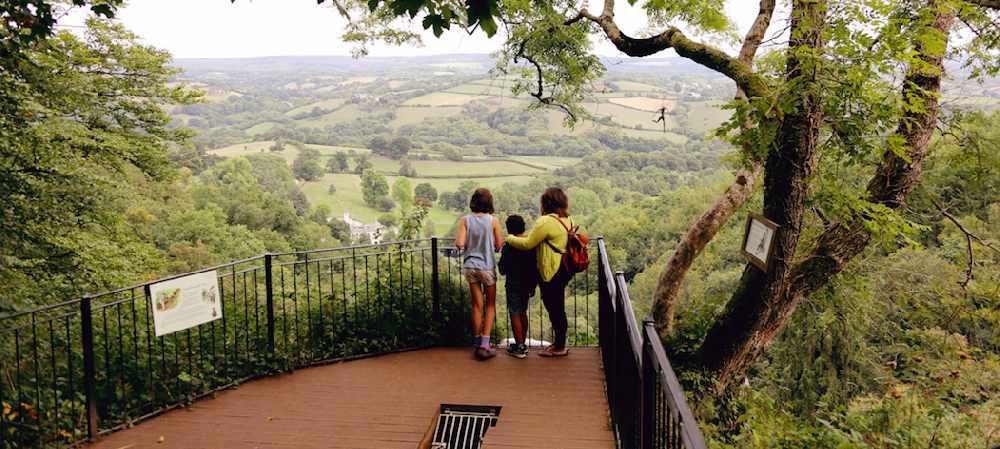 Woodland Wildlife Walks
We have 3 distinct walks available at the Falls designed to provide something for all ages and abilities. Ask at the Reception desk for details. In spring and early summer you will see an abundance of primroses, bluebells, wood anemonies and wild garlic. There is every chance of spotting Roe or Fallow deer, which are prolific in our woods. The woods also provide a perfect habitat and places to nest for robins, blackbirds, finches, woodpeckers, nuthatches and wrens.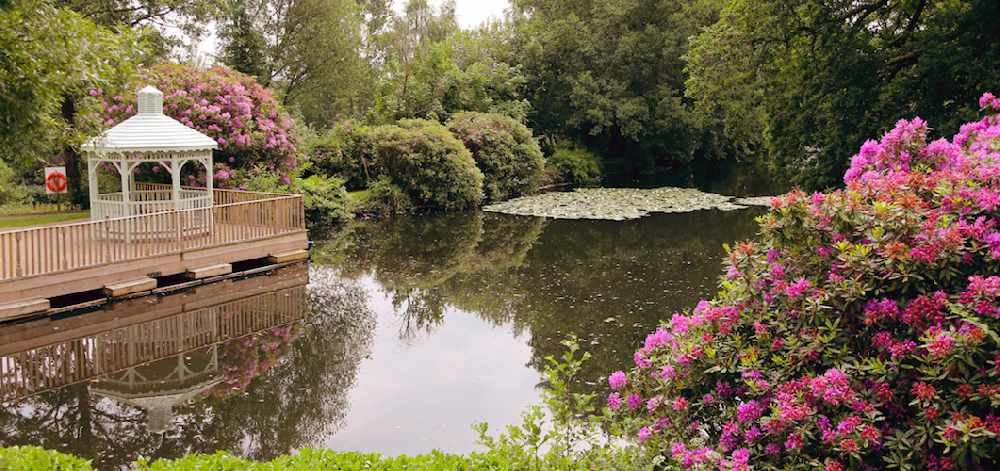 Lakes
Canonteign has a total of 7 lakes including the Lily Lake and Swan Lake. The Lower Lakes provide a fascinating walk in themselves, giving you the opportunity to visit wildlife in its natural habitat and spot kingfishers, bats, butterflies, wildfowl and otter. In the early 1990s the current Lord Exmouth constructed these lakes and here, particularly in spring and early summer, carpets of yellow buttercups and orchids adorn the grass meadows surrounding the lakes.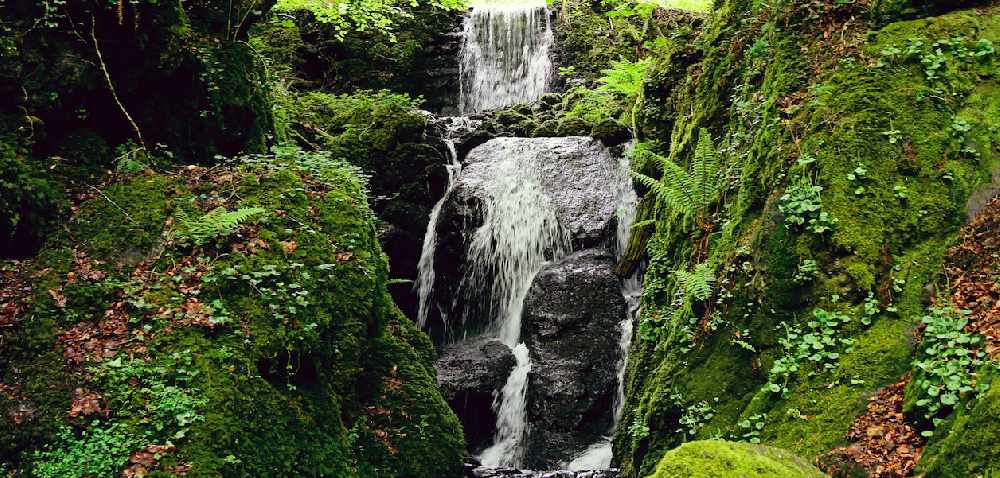 The Waterfalls
As you climb towards the Lady Exmouth Falls, first into view is the glorious spectacle of Clampitt Falls, part of the natural waterfall course that originates high up on Dartmoor, travels through Canonteign Falls and ends in the River Teign valley below. Particularly beautiful on a summer's day when the water sparkles in the dappled sunlight, Clampitt Falls are named after two brothers who built the dam (to create a header pond for the leat to the then sawmill) in the 1830s for the 8th Viscount Exmouth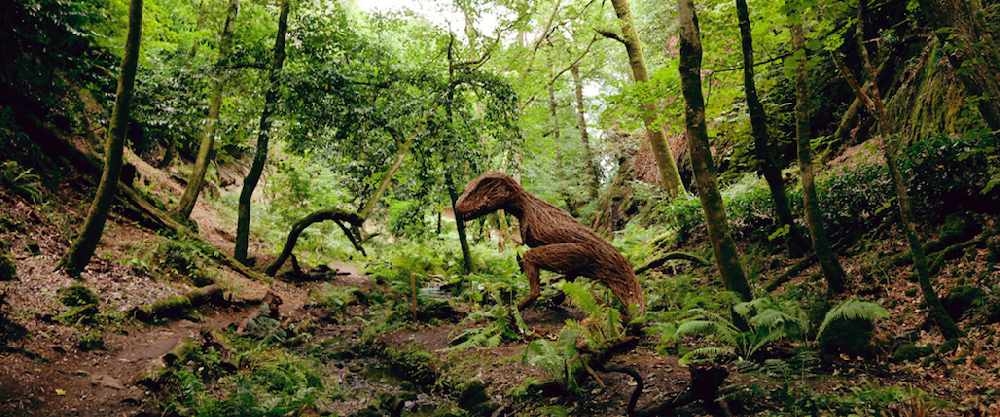 Children's Play Area and Zip Wire
In honour of the estate's original owner, Admiral Pellew (1st Viscount Exmouth), in 2014 we built a huge wooden galleon in our children's play area, the 'Indefatigable' named after the Admiral's most famous ship. Perfect for those budding sailors amongst us, the ship is a great place to make believe and provides lots of fun with climbing walls, slide poles and rope ladders. You can also enhance the experience with pirate hats and other toys available from the Gift Shop!
Our 30m zip wire is a firm favourite with our younger visitors. Zoom through the air on this flying fun adventure! Combine this with a timed race around our mini assault course where you can practise your climbing, swinging and balancing skills on the various obstacles on offer. Suitable for children from 5-12 years.
This voucher is not to be used in conjunction with any other offer. Valid until Nov 3rd2019.
Children means aged 5 to 16