Made in Devon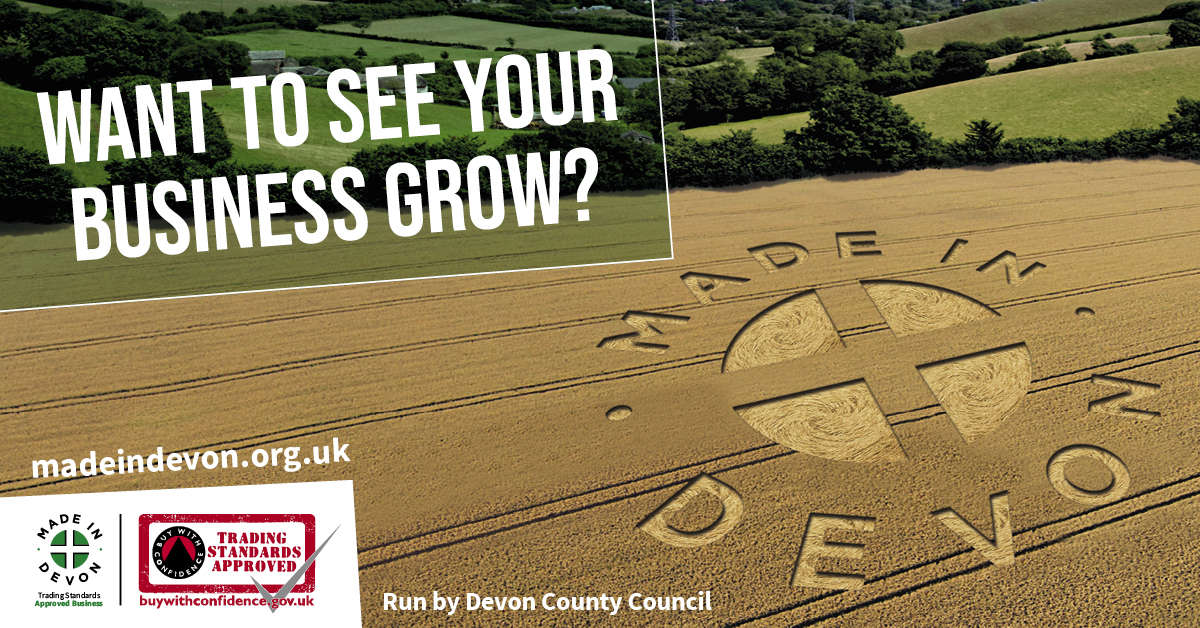 Want to see your business grow? Made in Devon is a major new buy-local scheme and is looking for businesses to join as members - and the first year's membership is free!
The Made in Devon scheme is part of Devon's Covid Economy and Business Recovery Prospectus.
With funding from Devon County Council, it means 250 Devon businesses can join the scheme and not have to pay for their first year. Find out more at www.madeindevon.org.uk/join-up.
The vision for the scheme is to bring long-term, sustainable prosperity to the region by encouraging sales and consumption of Devon products and services, supporting local businesses and establishing Devon as a source of quality products and services
Joining the scheme
Made in Devon is part of Buy With Confidence, a well-established and nationally recognised Trading Standards business approval scheme.
All businesses who wish to join Made in Devon go through an assessment by a Trading Standards Officer to make sure that they're fully up to speed with legislation relevant to their industry.
They can get free advice and guidance on business processes and if they are successful in their application, automatically become a member of both Buy With Confidence and Made in Devon.
Benefits include being part of major promotional campaigns, networking and free Trading Standards advice. Find out more at www.madeindevon.org.uk/join-up and www.buywithconfidence.gov.uk
Look local
If you're wanting to buy local, Made in Devon have a map of exclusively local products, services manufacturers and produce all approved by the scheme's trading standards brand mark.
Here's one Made in Devon business