Choices Consultancy Services need volunteers
Choices Consultancy Services need volunteers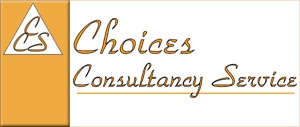 The family service centre are currently running a campaign to recruit volunteers to provide a number of family support services and manage the visiting days with opportunities in her majesty's prisons at Dartmoor, Channings Wood and Exeter. They need help providing refreshments in the visit hall tea bar as well as play for visiting children. You'll be the first point of contact before going into a prison visit, as well as carrying out induction and first night interviews.
Whilst providing these services, Choices provide a place where both prisoners and their families can turn to for help, advice and guidance.
Volunteers will be offered ongoing training and support and must be 18+ with no criminal convictions or cautions.
If you fancy this challenge more information can be found at the following:
www.choiceshelpsfamilies.org.uk