Crediton teacher's 'magic' science concepts
Crediton teacher's 'magic' science concepts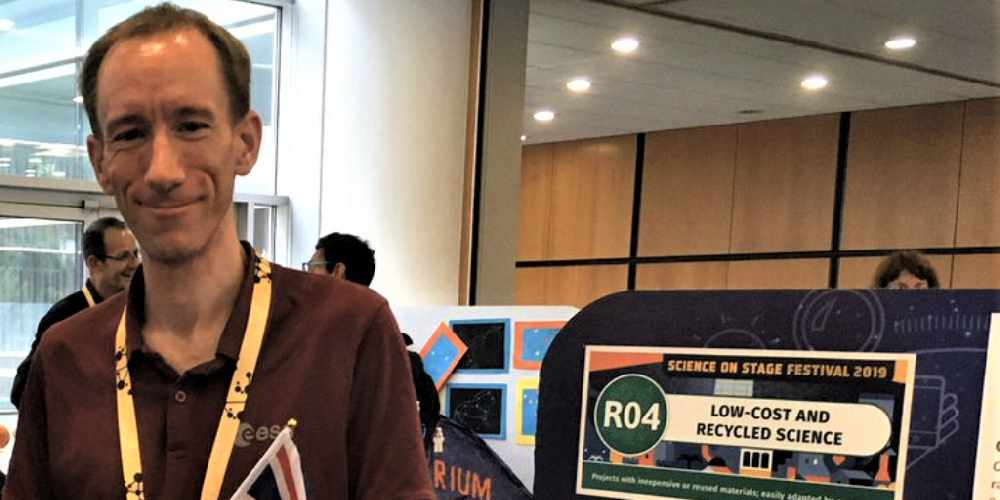 Solar energy modelled with junk

Pupils at Queen Elizabeth School, Crediton, may not be quite ready to travel to a distant planet, but they're planning for it with the help of old bottles and food packaging.
They've been using 'junk modelling' to create a device that can harvest solar energy to power a fictional space craft. It's the idea of head of physics Nick Baker, who's just returned from a schools science conference in Portugal - which he reached by more conventional means - throbbing with new ideas.
The Science Technology Engineering and Maths event called European Science on Stage was attended by 450 teachers from more than 30 countries. Mr Baker says it was a huge privilege to be there and that he's going to introduce more creativity, 'magic' and Nobel-winning science into his lessons as a result.
At the event, which he attended with a help of a bursary from the Ogden Trust, he shared his project with other science teachers. "Students have to pan, make and evaluate their creations," he explains. "They have to work as a team, communicate effectively, work with limited resources and meet deadlines."