Exeter Dementia Action Alliance's 2019 Calender
Exeter Dementia Action Alliance's 2019 Calender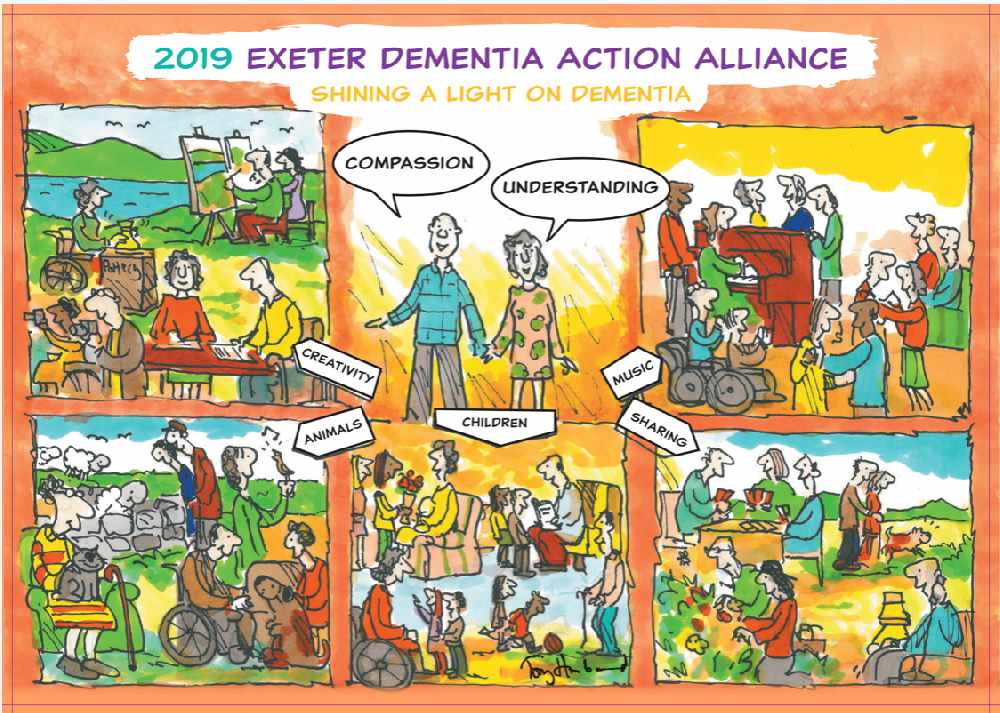 The Exeter Dementia Action Alliance is a small group of people raising awareness of dementia as they work towards what they call a dementia-friendly city. It's membership organisation inspiring companies and businesses to join them in making vital changes.
This year, to help achieve this goal founder Gina Awad teamed up with cartoonist Tony Husband to help raise awarness in the form of a calender. Each month is sponsored by a local Organisation (for example November is InExeter) and the theme of dementia is tunnel through each of the twelve partners and Tony's fantastic drawings.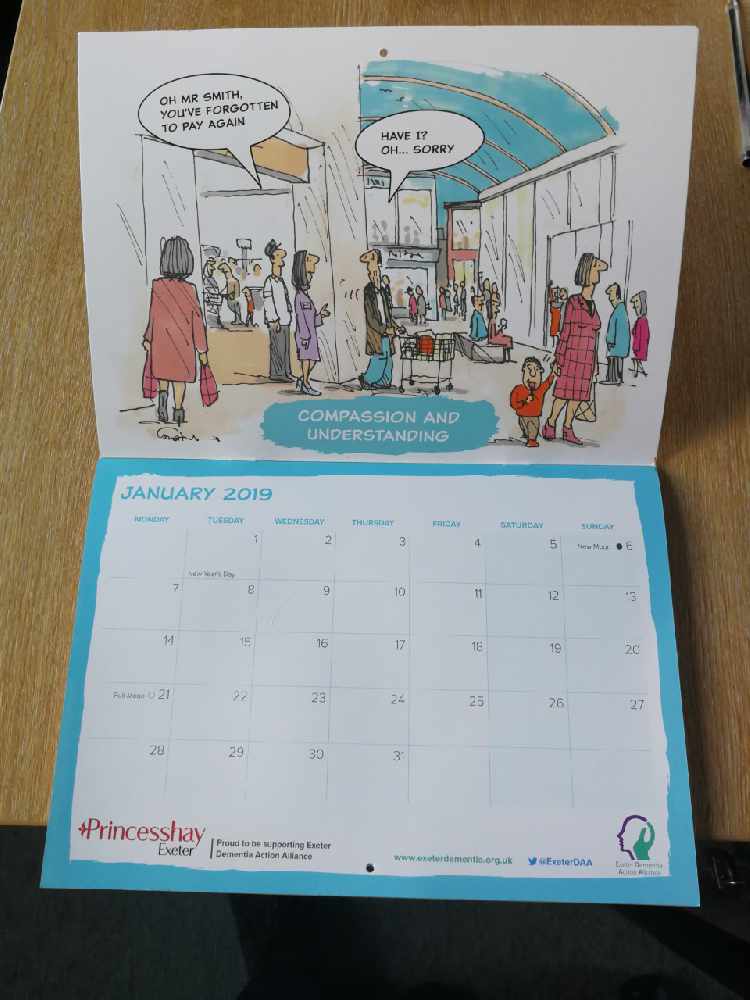 January 2019 sponsored by Princesshay Shopping Centre
If you want to purchase the calender then you can do so at the Royal Albert Memorial Museum shop in Exeter or you can email ExeterDAA@outlook.com or click here . All the money raised goes to The Exeter Dementia Alliance which will increasing awareness and working towards a dementia-friendly Exeter.