Exeter Food Bank Sponsored Walk 2019
Exeter Food Bank Sponsored Walk 2019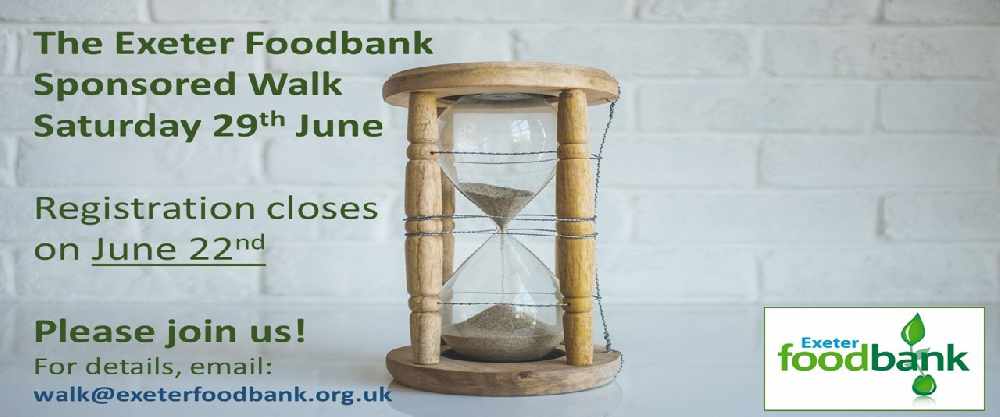 Next Saturday (29th June), Exeter Food Bank have their annual sponsored walk. They're two to choose from, a two mile walk around the ancient City Wall, suitable for families, buggies & wheelchairs. And a twelve mile walk The Exeter Green Circle' which goes right around the boundary of the city.
And, at the end of it all you get a cream tea. Both walks will raise valuable funds for this statutory charity that needs to meet local demand.
Please walk@exeterfoodbank.org.uk for all the details or to sign up.