Exeter Food Festival needs volunteers
Exeter Food Festival needs volunteers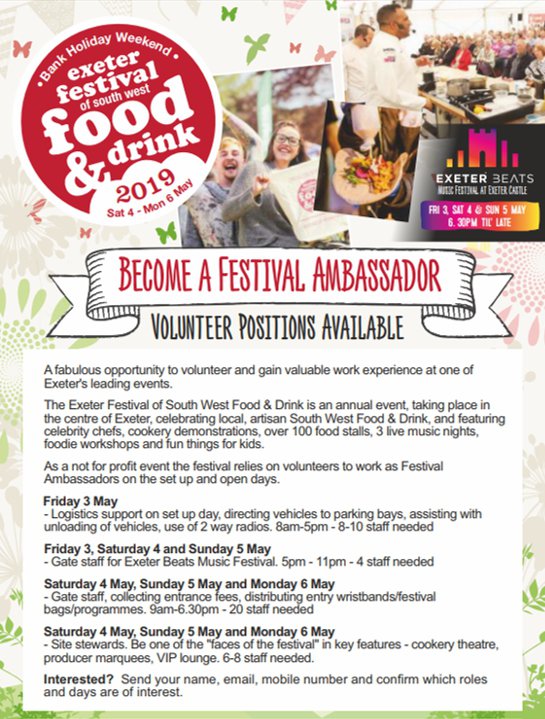 Courtesy of PS8
This is your chance to get stuck in and help the three-day festival be a success once more. There are loads of positions the organisers are looking to fill.
Some include:
- Logistics support on set up day, directing vehicles to parking bays, assisting with unloading of vehicles.
- Gate staff for the Exeter Beats Music Festival
- Gate staff, collecting entrance fees, distributing entry wristbands/festival bags/programmes.
- Site stewards. Be one of the "faces of the festival" in key features - cookery theatre, producer marquees, VIP lounge.
Be involved in the setting up or packing down and the main running of the festival as you muck in and enjoy the day. If you think you can help, then email to Karen Beston - karen@exeterfoodanddrinkfestival.co.uk.
Or find out more by clicking here