Four Sidmouth Boys 'Cycle to Kenya'
Four Sidmouth Boys 'Cycle to Kenya'
Four students from Sidmouth College are set to cycle 4,000 miles to raise funds for their voluntary work trip to build classrooms in Kenya.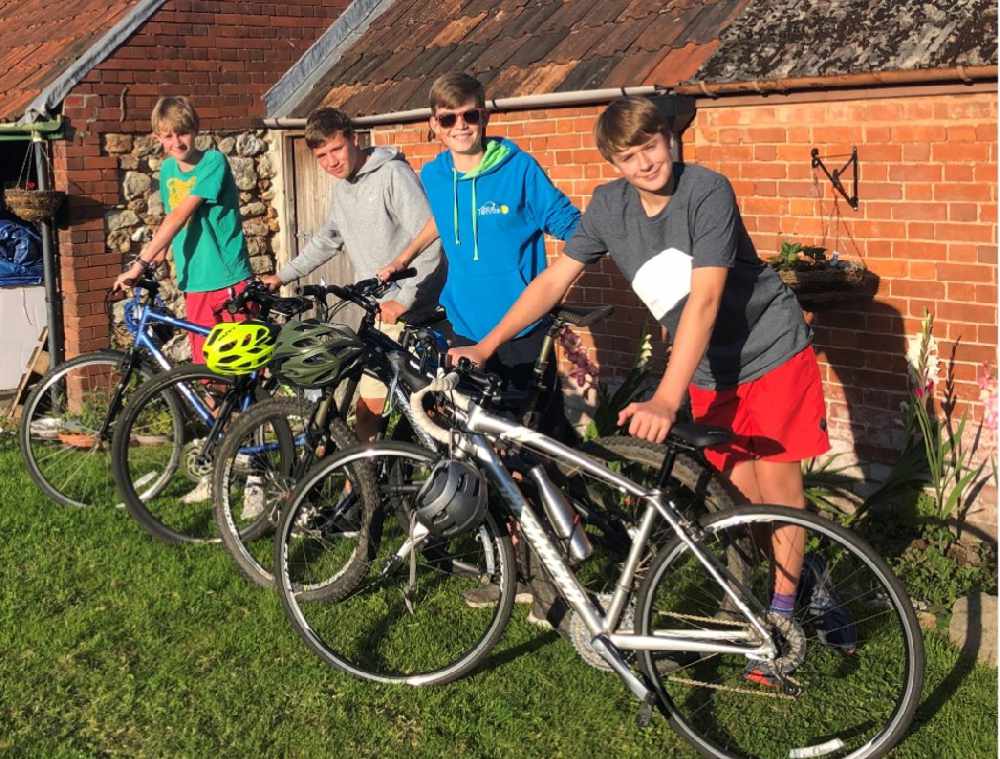 (From left to right) Toby Wells, Sam Harris, Jacob Green and George Anning.
It's kicking off on October 5th on the first 80 miles of a multi-stage 1,000 mile sponsored cycle challenge. Eventually the four will cover a combined 4,000 miles; equal to the distance from Sidmouth to Kenya. They've named their team 'Kids4Kenya.'
Funds raised will enable the boys to work for a month as volunteers in Kenya where they'll help build classrooms for village children, enable local communities to gain access to clean water and also work on projects supporting endangered wildlife.
The boys are hoping members of the public and local organisations will support them by sponsoring them. They're aiming to raise £6,000 between them towards the overall costs involved.
The voluntary work trip will be led and is fully supported by the UK organisation Camps International. When the boys complete their GCSEs in 2021, they'll join an experienced and qualified schools expedition team in southern Kenya. The volunteering trip is supported by Sidmouth College.
The four boys, Jacob Green, Sam Harris, Toby Wells and George Anning have already been training hard for October's 80 miler. Over two days, along with their friend George Chapman, they will peddle from Barnstable to Plymouth along the Devon Coast to Coast route. Two parents will accompany them.
They've a fundraising page and more infomation can be found here: https://www.justgiving.com/crowdfunding/kids4kenya