Freemoovement Fitness Sessions
Freemoovement Fitness Sessions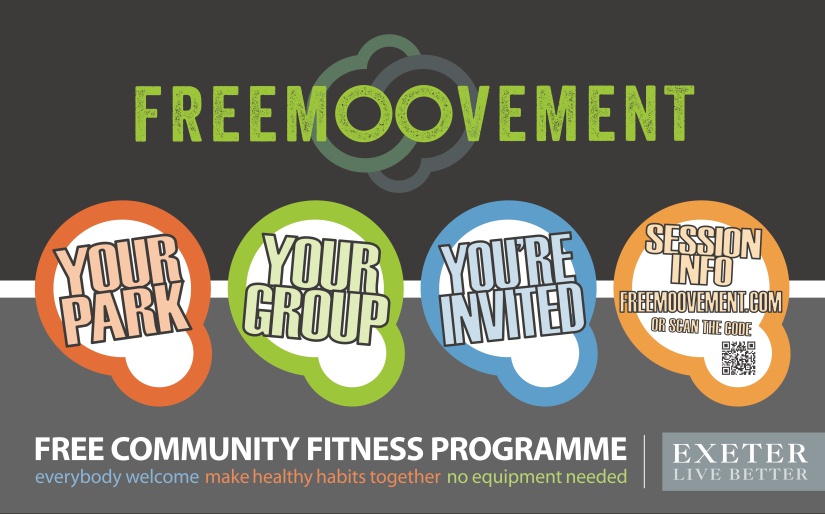 Their free community fitness programme is set to improve people's health and well-being and bring communities together.
These are during weekday evenings starting at 6.30pm on Monday, Tuesday, and Wednesday and Thursday as well as on Saturday morning at 9am.
Anyone is welcome to come to any session in any park, and sessions are completely free.
All sessions are led by qualified volunteers.
Cowick Barton Playing Fields (St Thomas) - 6.30pm Monday and Wednesday
Merrivale Park (St Thomas) 6.30pm Tuesday
Ludwell Valley (Wonford) 6.30pm Tuesday (8 week programme – 05 June – 24 July)
Belmont Park (Newtown) 6.30pm Tuesday (3 week taster – 26 June – 10 July)
Priory Road Park (Mount Pleasant) 6.30pm Thursday
St Thomas Pleasure Grounds (St Thomas) 9am Saturday morning
Why not give it a go.