Glow In the Park: Exeter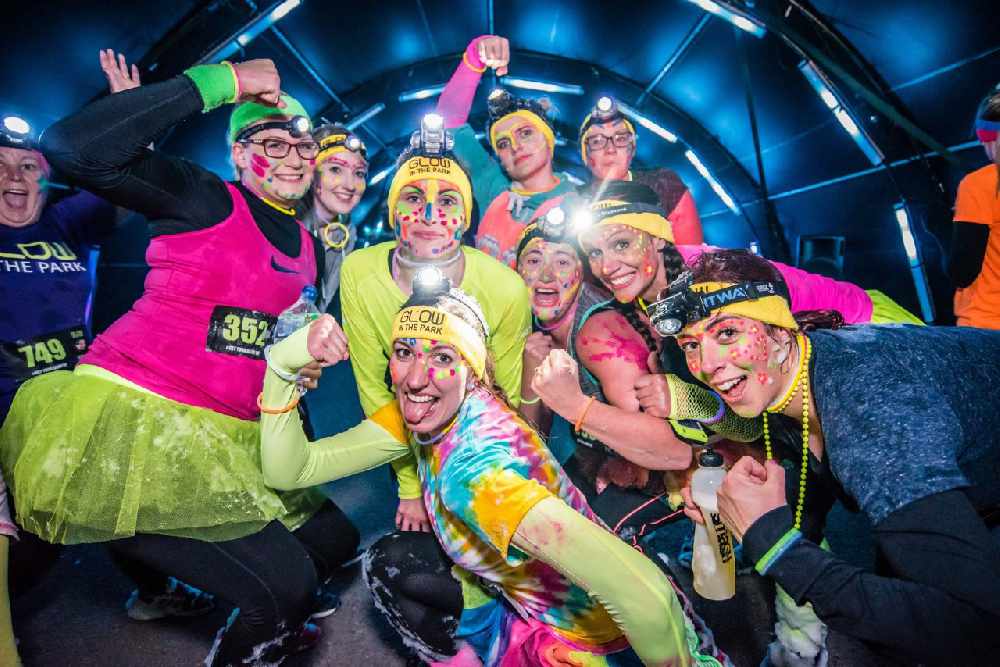 On Saturday 9th November UV paint, neon foam, luminous face paint and electric lights will fill the Westpoint area in the hope to raise a load of money for the Down's syndrome Association and Down Syndrome International.
Glow in the Park: Exeter, a 5k night-time neon fun run, are looking for people to get involved with an early bird super saver offer where you can save 28% off individual entry and even more if you book as a group! This offer is only up for grabs until 1st October. They are also in need of volunteers who can stand along the course and make sure everyone is safe through the night – and you might get to throw some paint too.
The course is two laps of a 2.5km circuit and is marked by flashing arrows and marshals. You will pass through nine different glow zones as you dance, jog, run or walk your way around the course. Remember it is a night-time fun run, meaning the majority of the course will be dark, so you must wear a head torch and look where you are going! The course is on paths, tracks, and some grass areas and is open to all ages and abilities.
Find out more and get tickets at here