Renaissance Ladies Chorus Practice Nights
Renaissance Ladies Chorus Practice Nights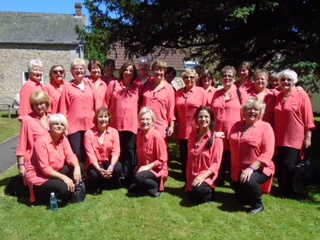 Courtesy of Renaissance Ladies Chorus
Like singing? Renaissance Ladies Chorus is a 4 part harmony acappella group and they're looking for new members.
You don't have to go through a grueling auditions process to this join friendly collective, just turn up a getting singing. You'll being singing all sorts from the best of the 40's, right up to what's in the charts today.
They meet every Tuesday at Christ Church Hall in New Road, Exmouth from 7.30pm to 9.45pm
Feel free to come along and give it a go.
Email Jean Thomas on jeanthomas_pearce@msn.com for further information.