Store Your Prezzies at Britannia Lanes
Store Your Prezzies at Britannia Lanes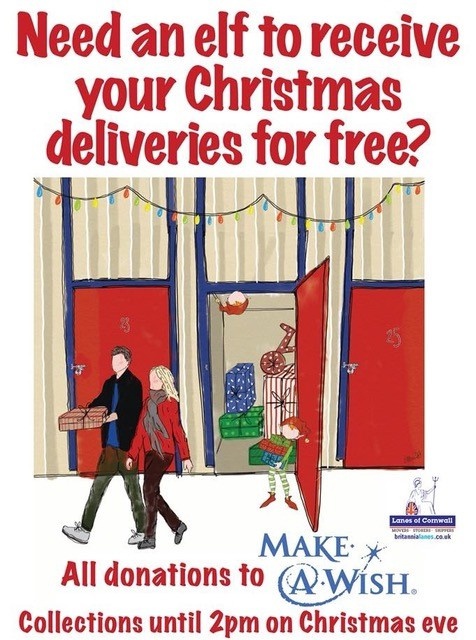 Local storage Storage Company Britannia Lanes is offering to hide your Christmas presents in the run up to the big day.
They're running the scheme to help raise money for the charity Make a Wish UK. And are asking for a small donation when you take your prezzies to Britannia Lane, Marsh Barton.
But make sure Father Christmas knows he'll need to send his elves to pick them up from there before 2pm on Christmas Eve afternoon.
If you want more information or enquiries about storage call Laura on 01872 561847 or Richard on 01392 494966.