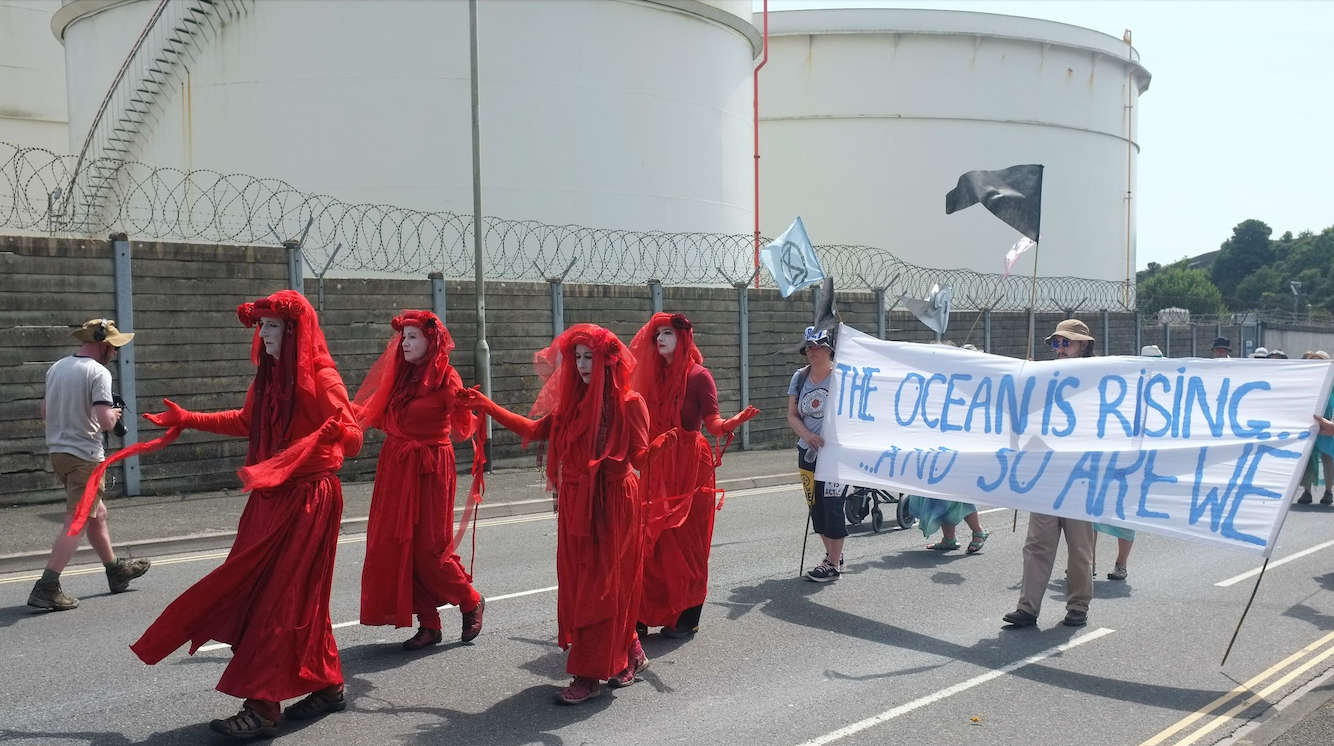 Fuelled by anger (image courtesy: Extinction Rebellion Plymouth)
Extinction Rebellion breaks injunction
A group of anti-oil activists have broken a court injunction to protest outside a fuel terminal in Plymouth.
Extinction Rebellion have made a name for stunts and demonstrations to highlight climate change.
At temperatures soar ahead of an amber weather warning for heat in Devon, around 120 campaigners protested at a depot owned by a company called Valero, a large US oil company.
Extinction Rebellion Plymouth, say a large colourful procession including a sea serpent and a samba band marched from the Guiildhall to the fuel depot, despite a High Court injunction that limits protests in the vicinity of Valero properties.
The injunction means activists arrested on the premises could be found guilty of contempt of court, a serious charge.
Extinction Rebellion's Tim Spell claimed Valero's profits had greatly increased as prices soared, with benefits to American shareholders, while people struggle with escalating bills.
The activists also say that it is incompatible for the self-styled 'Ocean City' to host a company that is responsible for sea level rise and pollution of the oceans.
Extinction Rebellion speaker Gay said 'The more we know about this ocean the more we love it....our lives depend on it staying in balance....I want to say to Valero, it's time to change...join us in protecting this miraculous ocean, this incredible earth.'
Fuel prices have soared since Russia's invasion of Ukraine. Russia is a big exporter of gas, which has pushed those prices up, and increased reliance on other energy forms.
Some people argue that blocking fuel depots could lead to further shortages, higher prices and, in turn, increased taxes and profits.