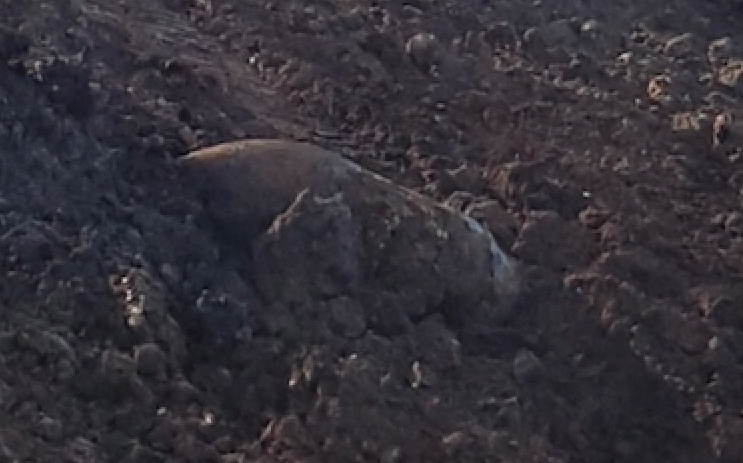 Bomb has been here for 80 years (courtesy: Deborah Leighton Plom)
More residents to leave on Saturday morning
More Exeter residents will be evacuated from their homes after a possible unexploded World War Two device was located at a site in Glenthorne Road, off Cowley Bridge Road.
A Royal Navy bomb squad has been working with other emergency services since the shell was discovered around 9 a.m. on Friday. At the time, a 100 metre exclusion zone was put in place.
That's being expanded to 400 metres at 8 a.m. on Saturday 27 February at the request of the bomb disposal team It means householders within this area – shown in the map here - and must leave their properties by 9 a.m. they stay away while experts conduct work to make the device safe.
Police hope this work will be completed by the end of the day on Saturday, but will be guided by the bomb disposal team.
They're aware that the 'leave your home' instruction conflicts with the current laws to stay at home during the covid-19 pandemic. They have told residents to be; "reassured that exemptions in the rules do exist for matters of public safety such as this."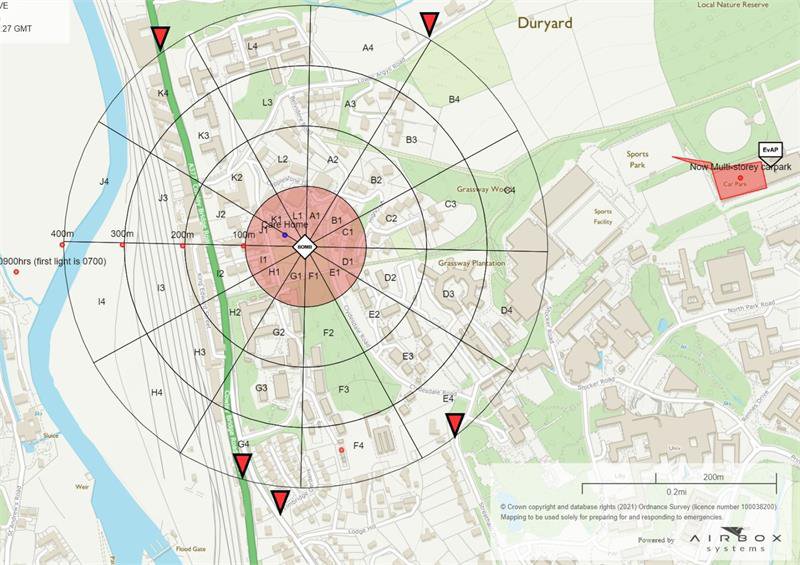 They continue: "While you are away from your home, please do all you can to ensure that you minimise any risk to others. Wash your hands regularly, use a face covering and keep your distance from those not in your household, where you can.
"Anyone displaying symptoms of covid-19 or who is self-isolating or shielding should wear a face covering or face mask and avoid contact with others. Residents evacuated who have not found alternative accommodation are being supported by partner agencies."
The University of Exeter is helping evacuate students in nearby halls of residence, many of whom left on Friday.
Devon County Council says: "Please take an overnight bag and any medication with you, and any pets needing your care over the weekend in case the work takes longer than expected.
"If you are unable or worried to leave your property because you are covid-19 positive, self-isolating, clinically vulnerable, or clinically extremely vulnerable you can contact Devon County Council on the following number 0345 155 1015 for advice on accommodation and other support. This line will be open from 8 a.m. on Saturday 27 February."