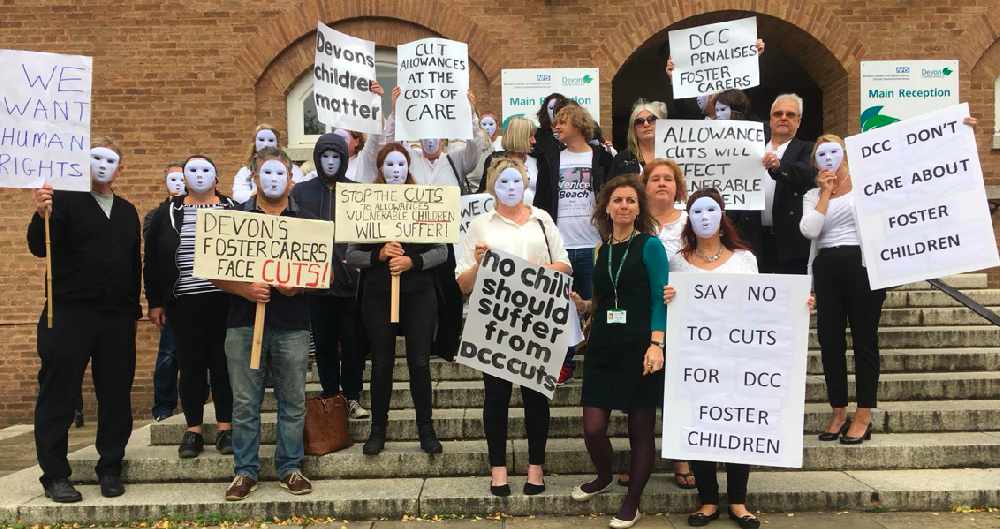 Devon foster carers could lose £15k a year in fees
Devon County Council is proposing to spend an extra £1 million on foster carers' fees in order to target care for vulnerable children more effectively and boost recruitment.
But the review, aimed to identify a much fairer system, would leave 108 of Devon's 270 foster carers out of pocket by between £5,000 and £15,000, based on the current fees.
Around 70 carers protested outside County Hall, Devon on Monday lunchtime and then packed into the council chamber for the children's scrutiny committee meeting.
Darryl Freeman, Head of Children's Social Care, added: "We are proposing new transparent fees for carers. It is child centred and based on an assessment of their needs. This proposal is not about reducing carers or diminishing the children. We very much value the foster carers and the contribution they make to the lives of young people and we want to grow the service and recruit more carers."
Videos attached show foster carer Peter Lynn speaking about the proposed cuts