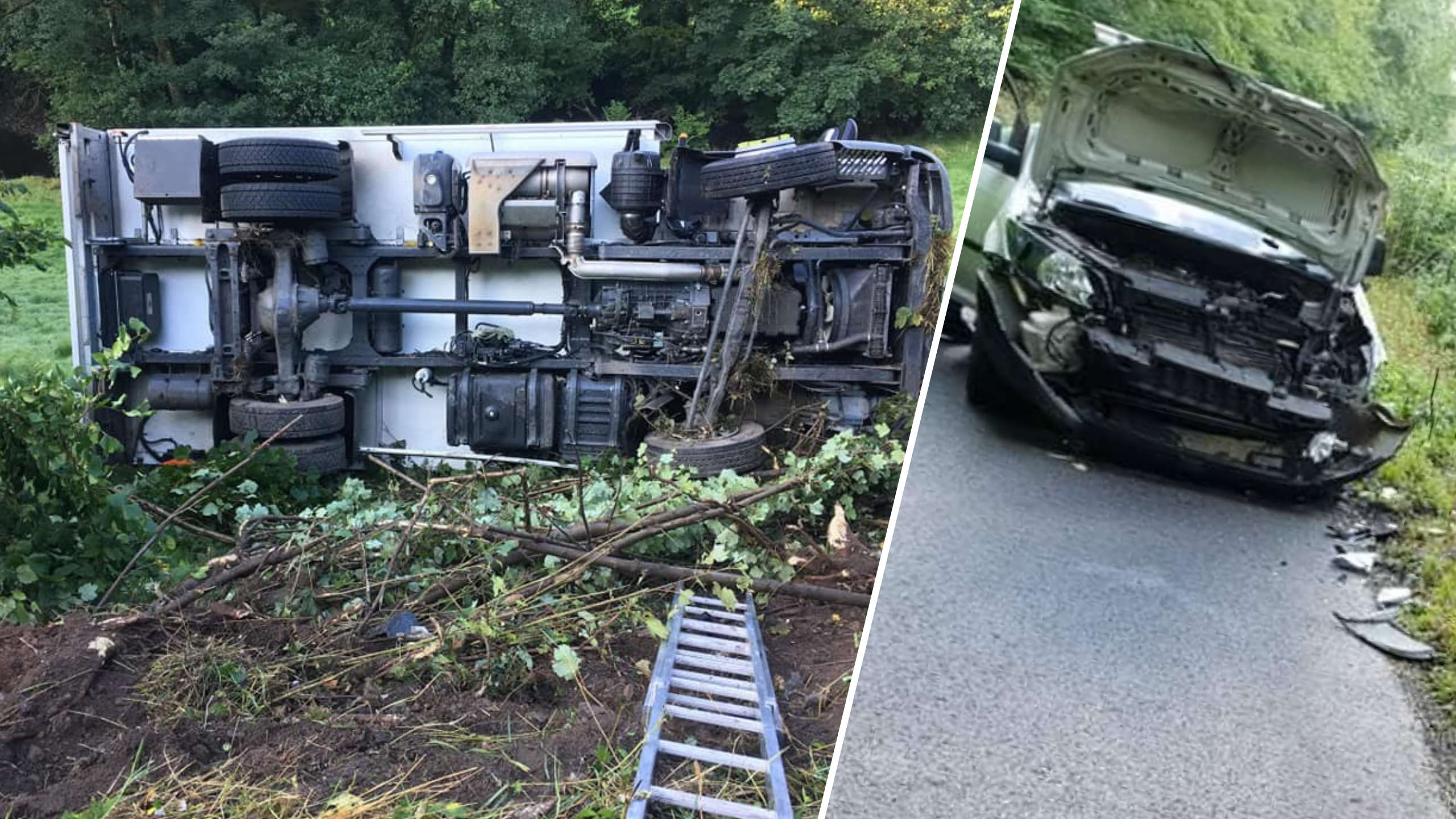 The driver sustained minor injuries
Police, ambulance and fire crews were called to North Devon yesterday morning (Tuesday 14th September) to an incident involving an overturned lorry.
Fire crews from Barnstaple and South Molton helped free the driver, who sustained minor injuries.
Writing on Facebook, South Molton fire station wrote: "Crews from Barnstaple and South Molton were mobilised to a driver trapped following reports of an LGV leaving the road.
"On arrival, it was discovered that the lorry was on its side in a field and crews used a recipricating saw, ladders and small tools to release the driver. First aid was rendered by fire casualty carers until the arrival of paramedics.
"Three walking wounded received first aid from fire casualty carers until the air ambulance and road ambulance paremedics were in attendance. We continued to assist in their treatment before they were conveyed to hospital."