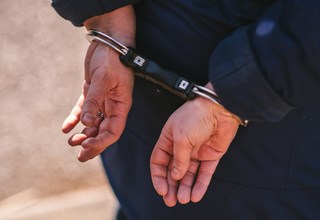 The incident happened in Ilfracombe in May
Police have charged a man following an investigation into a serious sexual assault in North Devon.

The incident was reported to have taken place in the early hours of Tuesday 21st May at an address on Marlborough Road, Ilfracombe.
Ross Wyborn, 24 from Ilfracombe has been charged two counts of rape of a woman over the age of 16 and assault by digital penetration; he has also been charged with assaulting a child.
He has been remanded in custody and is due to appear before Exeter Magistrates Court today (Thursday 18th July).
Ross Wyborn aged 24 from #Ilfracombe has now been charged with 2 counts of rape, digital penetration and #assault on a child#Remanded in custody to #Exeter #Magistrates #court 18/7/19
Excellent investigation work by the team @norm66 https://t.co/tp2NzTSiN5 pic.twitter.com/cA4u7mxoX5

— Praveen Naidoo (@DetectiveNaidoo) July 17, 2019