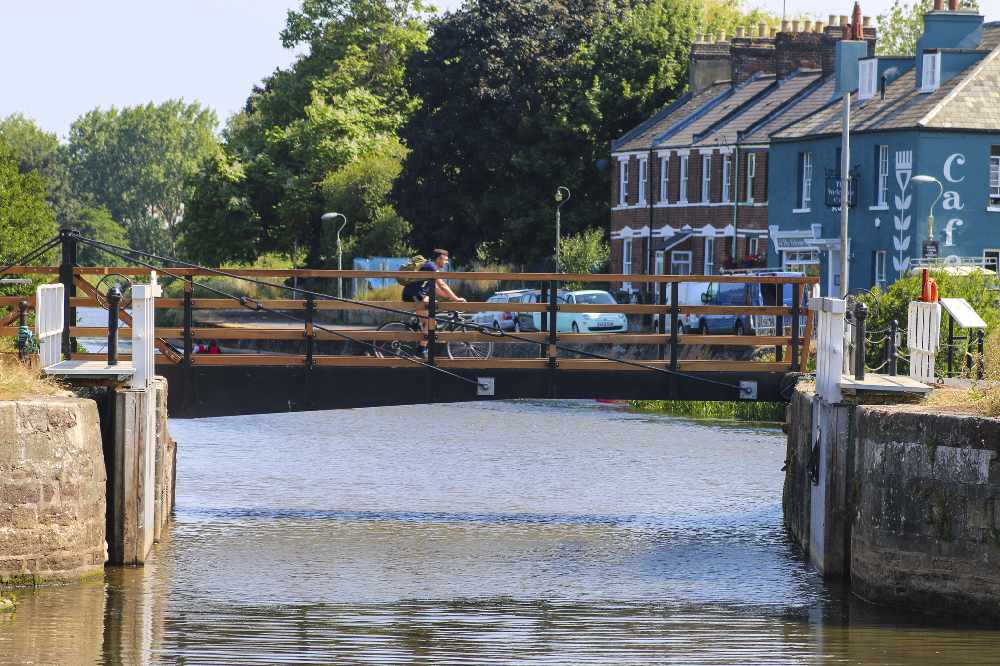 Image: Exeter City Council
A temporary one had been in place for nearly a year
The new King's Arms swing bridge – has been installed and is now open to use.
The old bridge, installed in 1972, had deteriorated and become rotten in places.
A temporary structure had been in place since last summer.
Metalwork from the old bridge has been used on the new structure so that it remains in keeping with its surroundings.
Cllr David Harvey, Lead Councillor for Environment and City Management, said: "The new bridge is stronger and wider and helps with our carbon free agenda, making it easier to commute on foot or by bike from the south of the city.
"This is yet another example of Exeter City Council listening to the citizens and developing and introducing new initiatives and ideas."