Friday 10th May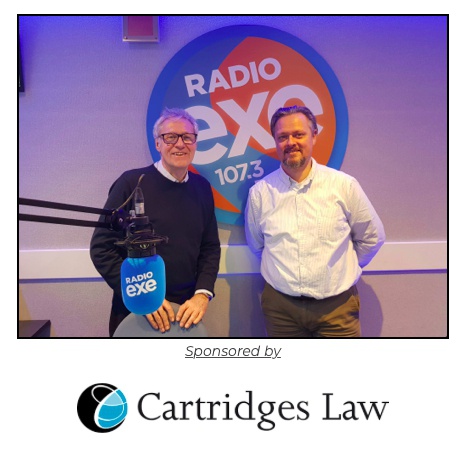 Legally Speaking with Cartridges Law, every Friday from 1pm.....
"My former wife won't let my 11-year-old son stay at my house any more. What can I do?"
"Hi guys I put in for planning and was refused and was told I have 6 months to appeal the decision but two weeks later I was issued an enforcement notice, is this lawful?"
"My employer is changing shift patterns, so instead of working five 8-hour days, we'll work three 13-hour days... I'm willing to give it a try, but it's not what I originally singed up for. What's the law?"
​​​​​​​"I live in a privately rented flat and I want to change electricity suppliers. I've asked the landlord but they said no.. Do I have to stick to the electricity provider the tell me?"
"​​​​​​​I'm transgender and kept it secret. I've started going to my local pub as myself - female - not the gender I was brought up as. The landlord has asked me to stay away.... What are my rights?"