Friday 14th June 2019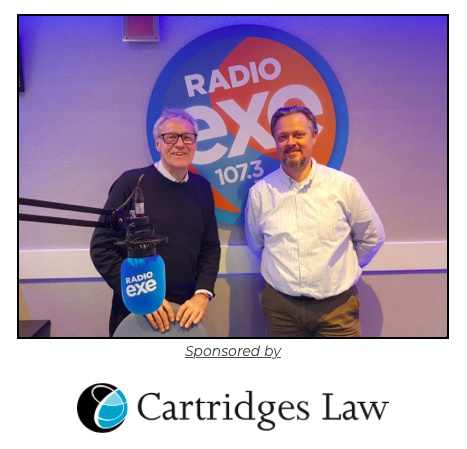 Legally Speaking, every Friday afternoon from 1pm on Radio Exe
I made a will using a pack I got online and asked a friend to witness it. Someone has told me I need to name a solicitor to do the probate. I'm not really sure what this is. If I've filled in the form correctly, doesn't the person I've named as my executor just split the proceeds of my will between my children?

I've been told I've been selected for redundancy but now there's going to be a one-month consultation period. The uncertainty has made me feel ill. Firstly, what's the point of the consultation; it seems they've made their mind up and we're only a small company so who are they consulting with? Secondly, if I take time off sick – and I do feel sick – will that count against me?

I moved into a new house recently, but my neighbour uses part of my garden for getting to her own house. Apparently she's done this for years, and tells me that it's become her right of access because of the amount of time that's gone by. I'm very clear that this is now my property and she's trespassing. She's quite polite about it – we both just have strong opinions. She has another way into her property so I'm not being unreasonable. If we can't agree, can I put up a "trespassers will be prosecuted" sign – and then prosecute? I wouldn't know where to begin though – presumably to a magistrates court?
A salesman came round last week. He had an ID card and said he was part of a scheme that got homeless people off the streets and into door to door sales. I bought some products - garden tools and a long brush mainly, but now I've got worries. Was it genuine? I didn't look at the ID carefully. So maybe I've bought stolen goods. But mainly one of the items, a carpet sweeper, isn't the same model as he showed me. It cost £20. He gave me a receipt and he's in the area from time to time. Do I have any rights?