Friday 17th May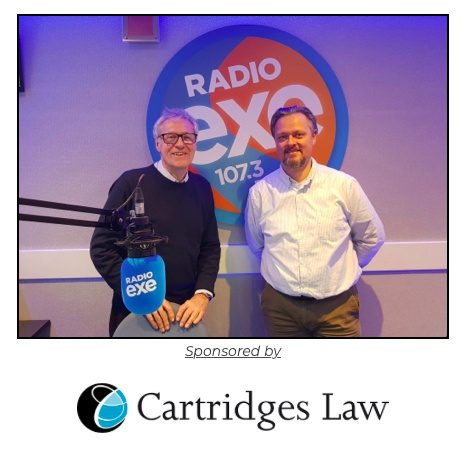 Legally Speaking with Cartridges Law, every Friday on Radio Exe from 1pm.

"I recently passed my driving test - but I'm not insured for business use. I have a work party later this week, I'm not getting paid, but I'll be taking a few photos that will be used on my company's website. I want to drive, but I'm not sure if this counts as work?"
"I'm getting married soon and I'm worried about changing my surname. Can I change my daughters name, from a previous relationship, without her fathers consent?"