Friday 22nd March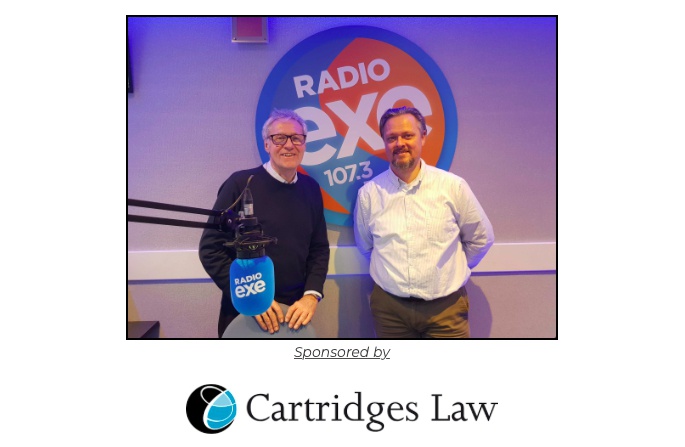 Legally Speaking with Cartridges Law, every Friday afternoon from 1pm on Radio Exe
"I went to an optician to get my glasses refitted, however, in the process they broke my glasses completely. Surely I can get a refund?"
"I'm an office worker in Exeter, my boss is making me go to a social event - It's compulsory but I'm not getting paid. They say I MUST go, what are my rights?"
"My partner owns the house we live in. I've been sent a form asking for consent to give up my rights? I don't know what right I have though?
"I hurt my back after falling over in a public street, I don't want to get in an "accident that isn't your fault routine," so what should I do?"