Friday 24th January 2020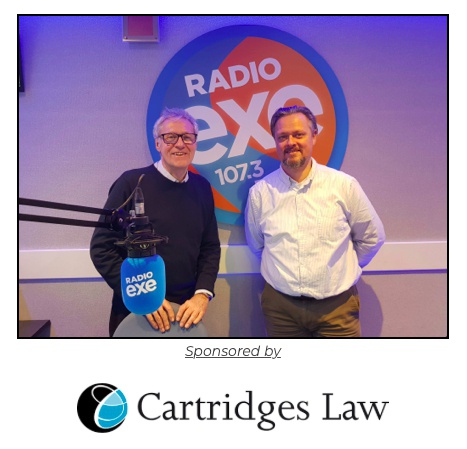 Legally Speaking with Cartridges Law, every Friday afternoon from 1pm on Radio Exe
Question from Simon in Teignmouth
I parked in a private car park in Exeter and bought a ticket from a machine where you had to enter your registration number. I've not got a £100 fine as I entered the wrong reg number! Have I a case against paying the £100?
Question from Louise in Exeter
I was at the Royal Devon and Exeter hospital, visiting a relative For three weeks, in December parking once or twice today. I always paid, my ticket was on my dashboard. However last week I received a letter saying I had a parking ticket because I did not have a valid ticket in my car. Which I did. The time has gone to pay it a the reduced cost so now it is £87. They are saying that time is gone for appeals...
Question from Sally in Pinhoe
My job its under threat... I think redundancy is a convenient was of getting rid of me.
Question from Angelia in Sidmouth
I've been a PA for over 30 years - I've been diagnosed with repetitive strain injury due to my work... Am I entitled to compensation?