Friday 29th March 2019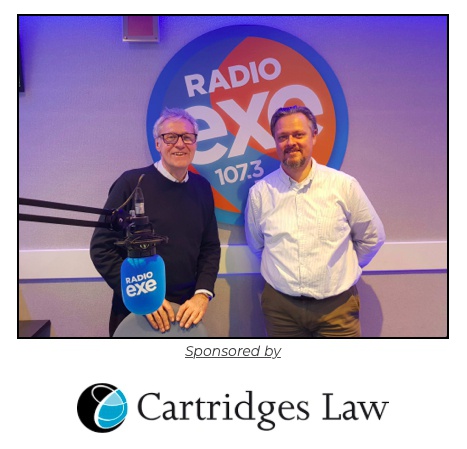 Legally Speaking with Cartridges Law, every Friday from 1pm on Radio Exe
"Our aggressive neighbour is putting his items on our land. When we ask him to remove them he refuses and threatens us. Can we legally remove his stuff and put up a fence?"
"I booked a family hotel for Easter, It's non refundable. But my father has been diagnosed with a terminal illness. So I no longer want to go away, the hotel won't give us a refund. Is there something I can do?"


"I work in a car business, people are getting made redundant. Is it last in first out. Or can they pick and choose or they do and don't like."