Neil Walker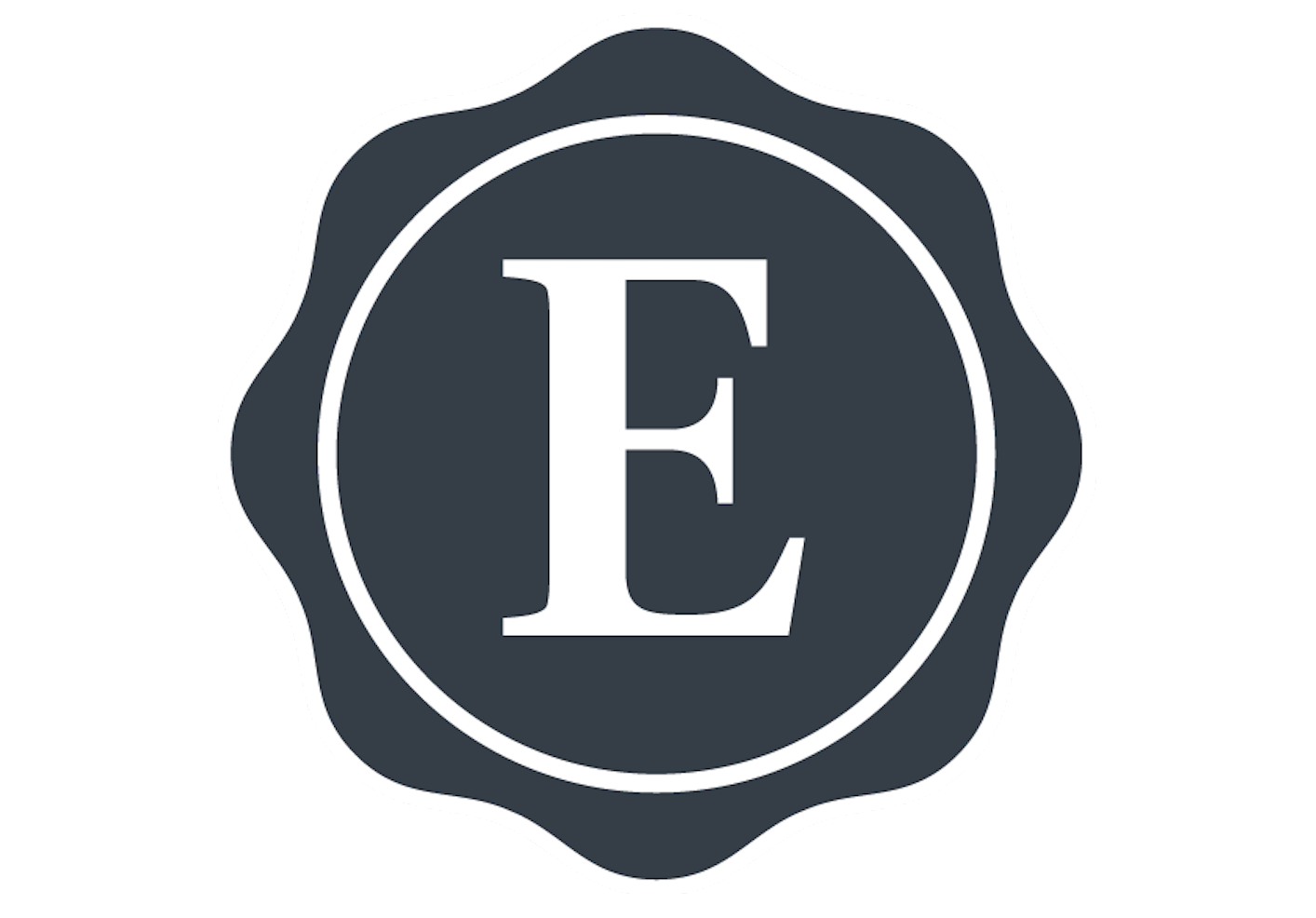 Radio Exe daytimes, proudly sponsored by Exeter Dental Centre!
Neil has worked on radio stations in Devon for the last 10 years and is very excited to join the Radio Exe team after a long and happy spell at Radio Plymouth.
He was born and raised in Kent, but the lure of the seaside and clotted cream was too much temptation to handle, so he moved to Devon.
In addition to being a radio presenter, Neil has been a Bingo Club Manager, and during the pandemic, he has been working for the NHS, which has been really rewarding.
Each day, he'll play one of your favourite songs in "Devon's happy track"... If you've got some good news to share or a local event to tell us about, you can let Neil know below.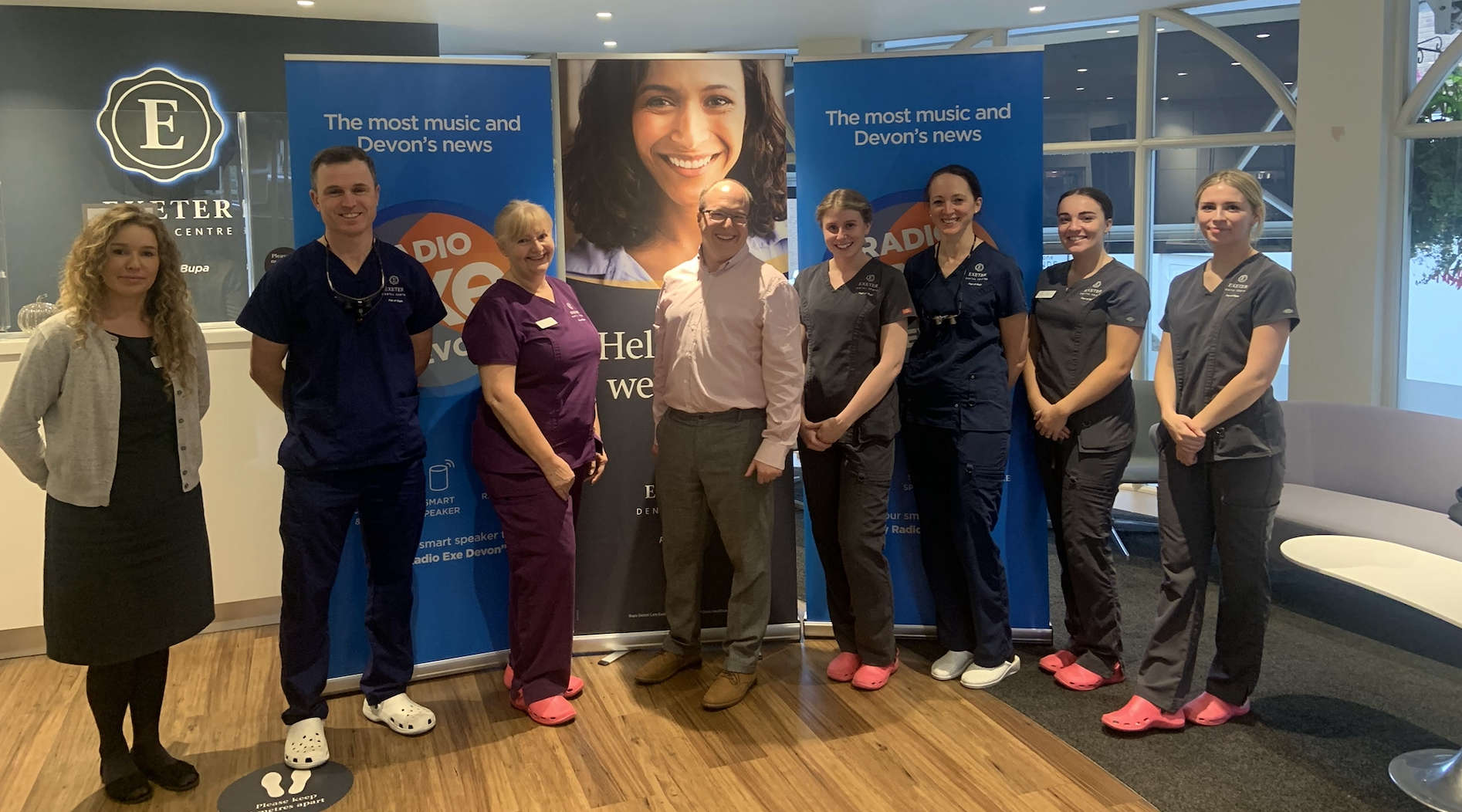 Neil pictured with the team at Exeter Dental Centre
About Exeter Dental Centre, part of Bupa.
Their luxurious, private dental practice in Exeter City Centre offers a wide range of dental services under one roof, and their goal is to take the stress out of going to the dentist.
They believe in consistency, so once you're happy with your dentist, you'll see them every time you visit them. They've made sure the practice is a relaxing place to come to.
When you arrive, their friendly receptionists will welcome you and take your coat. While you wait, you can sink into one of the comfy chairs with a cup of coffee and a glossy magazine.
They offer a broad range of advanced and restorative dentistry and can handle complex cases. We offer general dental services, including private check-ups and hygiene appointments, as well as cosmetic services such as teeth whitening and full smile makeovers.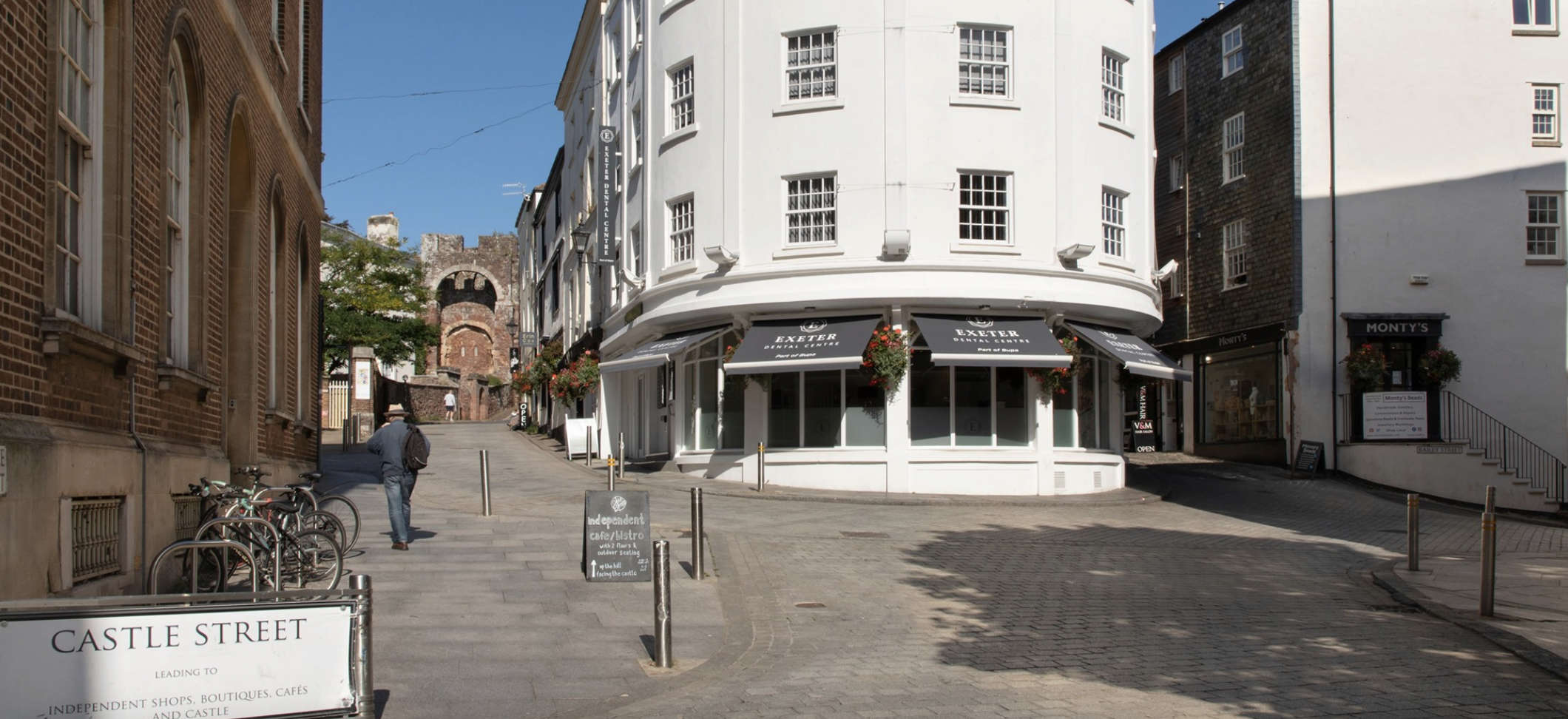 Located just off the high street
Teeth straightening is also available, including discreet Invisalign treatment to help straighten your smile using near-invisible aligners.
They're experienced in placing dental implants. Find out more about their implant services. They welcome referrals from general dentists across Exeter and the whole of the South West. Get in touch to learn more about our referral services or refer a patient.
They understand how tough it can be if you're anxious or even phobic about going to the dentist. Lots of nervous patients come to them because they really do get it.
They believe in 'gentle dentistry' and may be able to offer conscious sedation during treatment. In reception, adult colouring books and stress balls can help take your mind off things.
Follow Exeter Dental Care via the links below