Ashley on the Buses

Our very own Ashley Jeary has been trying his hand at driving a bus!
Radio Exe has teamed up with Stagecoach to show just what driving one of their buses is really like.
Ashley was handed the keys to their beloved 'Tallulah', and with the guidance of supervisor Aileen Yarwood, he successfully navigated his way around the lower level of Exeter bus station.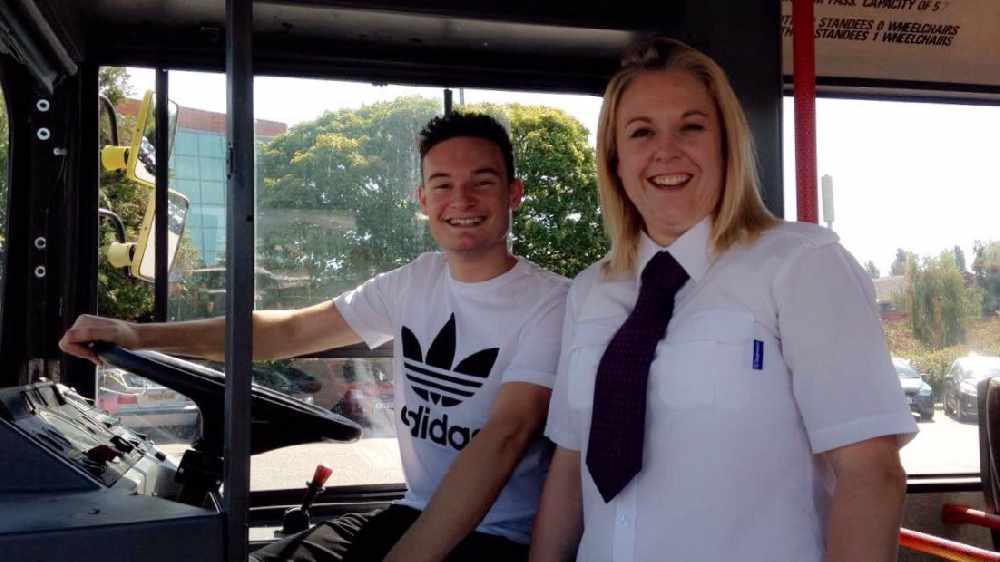 Follow Ashley through with the podcasts below:
Day 1:
Ashley brings Tallulah the bus to life, metaphorically at least. And he loves the motorised sliding door!
Day 2:
Ensuring his passengers were holding on with a firm grip, Ashley gets the bus moving. He makes a left hand turn around a large parked double decker bus. Aileen was then taken by surprise as Ashley mistakenly tries out the brakes!
Day 3:
Despite Ashley's growing love for Tallulah, Aileen helped him reflect on the very real dangers of operating a large vehicle with other cars, pedestrians and cyclists sharing the road. The pair discussed the variation in routes that the drivers get to enjoy.
Day 4:
The parking, fuelling, cleaning and maintenance are done by Stagecoaches crack team of 'Shunters' so Ashley doesn't have to get his hand's too dirty this time! Aileen explains what happens when a driver arrives for work:
"You come in, sign on for your shift and then collect your duty board for the day. You then go out and find your bus for the morning out in our yard. It is the driver's responsibility to do what is called a 'first use check' to make sure the vehicle is fit and roadworthy to go out and pick up our passengers."
Day 5:
With Ashley's new found love for Tallulah, he asks Aileen what people who are interested in having a career as a driver should do. She says: "They should contact stagecoach, get an application form and we shall take it from there. We are looking for enthusiastic people of all ages who want to drive a bus, get out and about in the city and countryside and be able to deal with people as customer service is a big tick on our list."
All you need to be a driver for Stagecoach is a driver's license with no more than six penalty points and experience in dealing with people is of course welcomed.
After a challenging yet rewarding week, Ashley reflects on his experience: "I was really nervous getting behind the wheel for the first time; however it's amazing how quickly I got used to driving a vehicle of that size. It's so much simpler than I thought it would be and Aileen really helped to steady my nerves."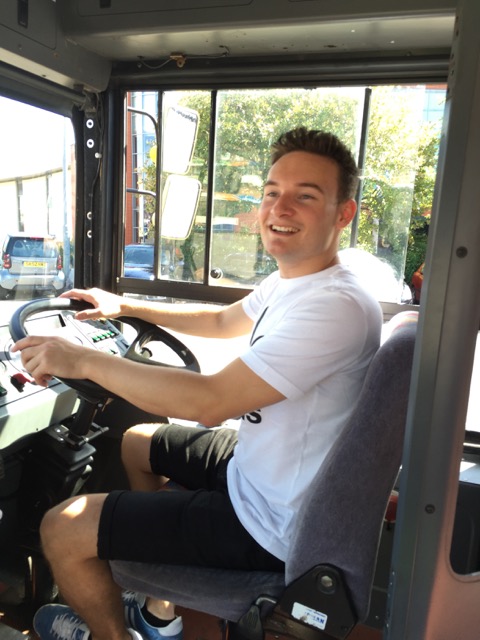 Aileen was seemingly impressed with Ashley's effort as she explains: "People think it's going to be really hard to drive a bus but, actually, it's much simpler than driving a car. Ashley did very well. He asked lots of questions before taking the controls, took everything at a steady pace and didn't under-steer for the corners."
If after hearing of Ashley's exclusive experience with Stagecoach you believe you could also have a successful career driving buses, please watch the video below and visit: www.stagecoachbus.com/careers