Month of free childcare!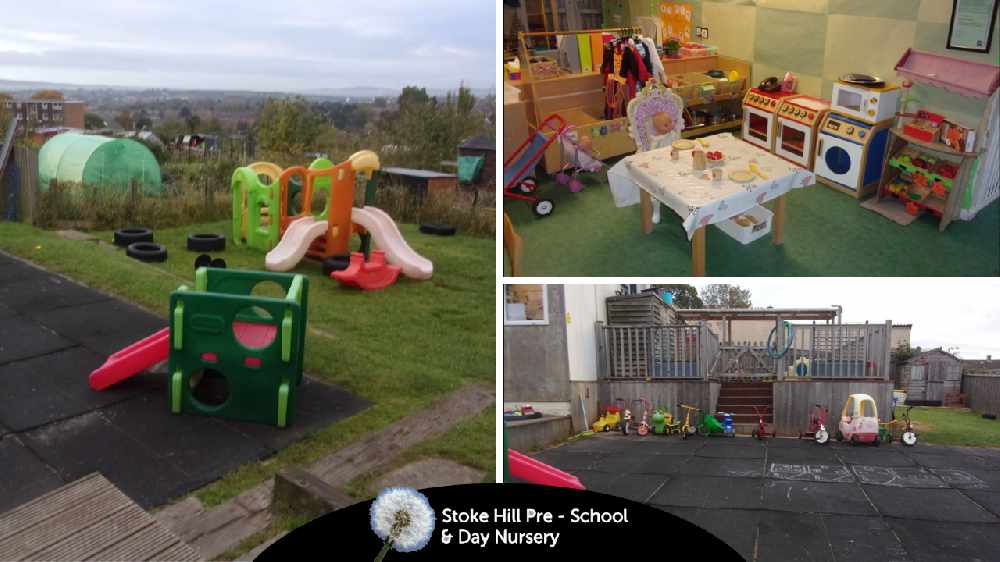 Here's your chance to win 30 hours of childcare a week for 4 weeks at Stokehill Preschool and Day Nursery!
At Radio Exe we know being a parent can be tough - that's why we've teamed up with Stokehill Preschool and Day Nursery in Exeter, to give one lucky Radio Exe listener one month of free childcare for infants aged 0 - 24 months only.
Sounds good, right? Here's what you need to do - every weekday, we'll play a clip of a young child describing something they're unfamiliar with. All you need to do is tell us what they're describing!
This competition will run for four weeks - there will be four things to guess, one for each week, with different clues each weekday. All correct answers go into a draw with only one winner being selected randomly after the competition closes on Sunday, March 21st at 6pm. You only need to enter the competition once to be in with a chance of winning. You do not need to submit answers each day a clue is revealed.
Listen to the clips at the bottom of this page. When you think you know what object the child is describing, choose your answer from the dropdown box below...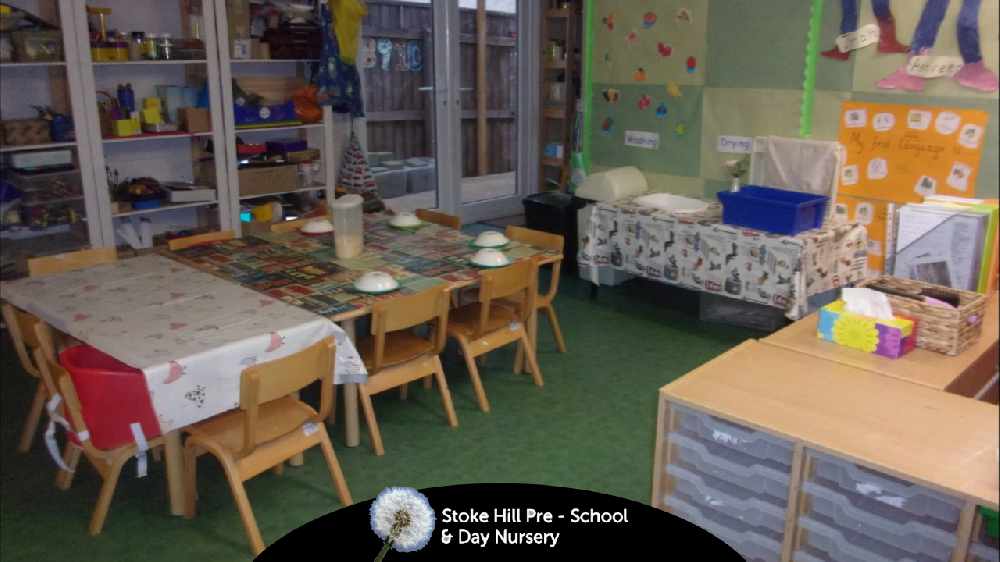 Stokehill Preschool and Day Nursery!
Stokehill Prechool and Day Nursery has been caring for children in Devon since 1985. Having achieved an 'Outstanding' OFTSED rating since 2007 / 2008, we think we're doing a pretty good job of providing a fun learning environment for busy little people!
Our "Little Boots" classroom for 0 - 2 year old's is designed to take up to 6 children, in a cosy environment with its own decked outdoor area.
In our larger "Bigger Boots" room, which accommodates up to 28 children from 2 to rising 5, the children have lots of space to express themselves through self-discovery.
We also have a fantastic large garden that both classrooms can access, complete with a hard surface area, climbing equipment, as well as a secret garden with pond.
In addition to the main teaching areas, we have an administrational office and a well-equipped kitchen with a 5-star rating from the Environmental Health Department.
All our bathrooms are equipped with toilets, hand-washing units, and nappy-changing facilities. We also have great range of outdoor facilities within our securely-fenced grounds that includes a hard surface area, soft play area, grassy areas, wooden playhouse, climbing frame and slide, sandpit, bicycles, scooters, and trikes, not to mention a large selection of outdoor play equipment.
------------------------------------------------------------------------------------------------------------------------------
For your chance to win, listen to the clue below and select your answer from the dropdown box underneath.
Week 1
First clue:
Second clue:
Third clue:
Fourth clue:
Fifth clue:
Win a month of free childcare!
Competition terms and conditions apply:
Competition closes on Sunday, March 21st at 6pm. Competition is open to over 18s only. Entrants must live in Devon. One entry per person. The prize is 30 hours of childcare per week for 4 weeks at Stokehill Preschool and Day Nursery, Exeter, Devon. You must be the parent or guardian of the child; prize cannot be transferred. Childcare available 08:00 - 18:00, Monday - Friday only and does not include Bank Holidays. Any unused hours cannot be rolled over each week. Free childcare is for infants aged 0 - 24 months only; this is the age the child needs to be when the childcare commences. There is no monetary equivalent for this prize. Childcare only available based on government COVID guidelines at the time. Prize must be claimed by 28.06.21 (summer term ends 27.07.21). New customers only (parents / guardians with other children at the school cannot enter, regardless of their age). The winner must agree in writing to the terms and conditions of Stokehill Preschool and Day Nursery before childcare starts. Stokehill Preschool and Day Nursery has the right to immediately terminate prize if their terms and conditions are not followed. The prize is for childcare only - nappies, wet wipes, milk (fresh, sealed carton milk only), medicine (if applicable), spare clothing, etc., must always be provided by parent or guardian.