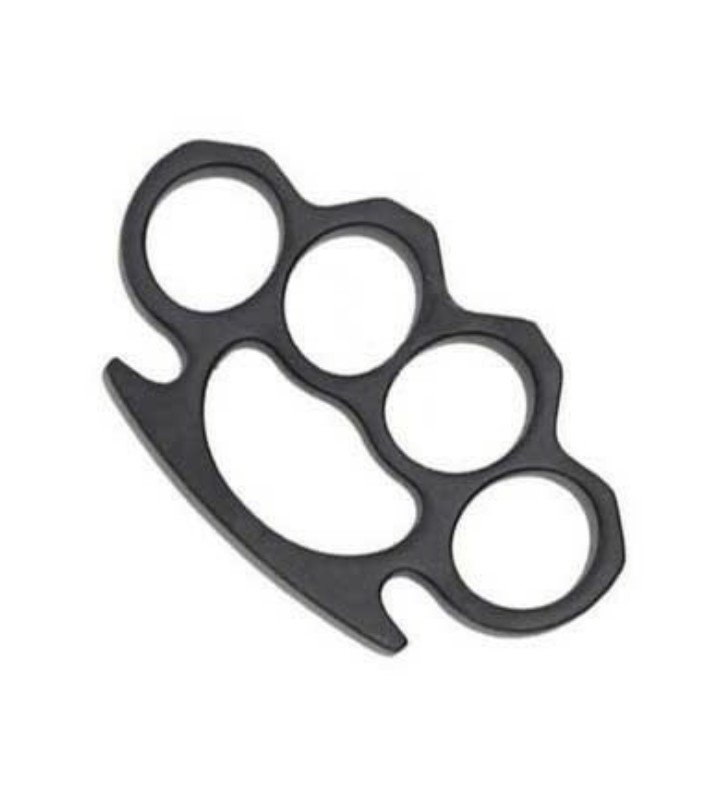 One of them had a knuckle duster.
The Road Crime Unit tweeted to say "Lets hope this legislation deters gang violence for our communities."
The Government introduced the injunctions for 14 to 17 year olds as part of the Policing and Crime Act 2009.
They allow the police and local authorities to apply to the courts for an injunction against an individual who has been involved in gang-related violence.
Gang injunctions allow courts to place a range of prohibitions and requirements on the behaviour and activities of a person involved in gang-related violence. These conditions could include:
prohibiting someone from being in a particular place
requiring them to participate in rehabilitative activities.
The Government website says: "The aim of a gang injunction is to prevent a person from engaging in, encouraging or assisting gang-related violence and may also serve to protect them from gang-related violence. Gang injunctions aim to prevent serious violence from occurring, break down violent gang culture and engage gang members in positive activities to help them leave the gang."