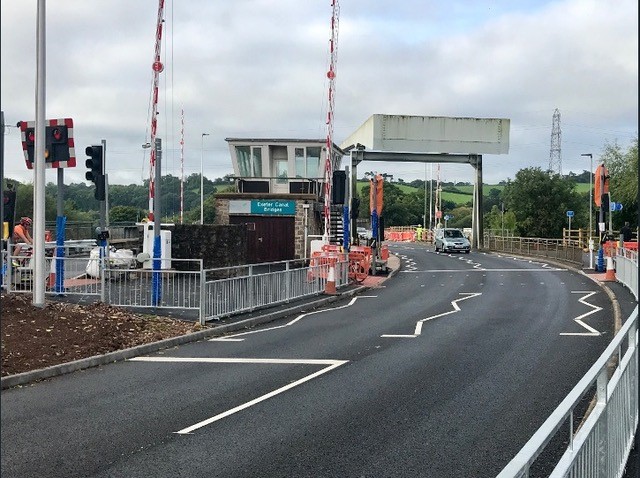 Taxpayers get £3,000 a day back
Taxpayers received nearly a quarter of a million pounds from the people who built the extension to Bridge Road in Exeter last year after the project over-ran.
Contractors were fined three thousand pounds for each day they were late. It ended up being 74 days overdue.
The improvements to the Grade Two listed structure cost £13.5 million pounds. It put back a fourth lane that had been removed in the seventies. It's a critical crunch point for traffic coming from the M5 into Exeter city centre, from Exmouth and Topsham in the south, and the west of the Exe. The idea was to reduce journey times and improve links for pedestrians and cyclists.
Devon County Council says it's received £222,000 for delays, equating to 74 days at £3,000 per day.
The Grade II listed Bridge Road was originally constructed by Thomas Parker of Topsham, and completed in September 1774.
The new bridge has been designed using modern materials to appear lightweight and "gravity defying" so that it obscures as little of the old structure as possible. It now has a 120-year lifespan.