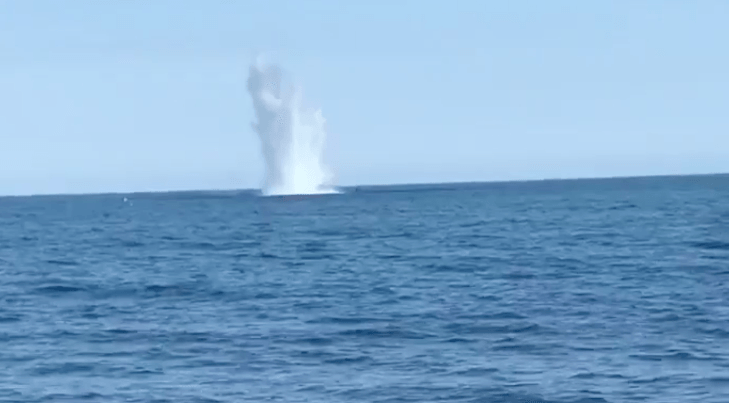 Bomb explodes off the Devon coast near Teignmouth
Bomb was found by people scuba divers near the pier
A 500 pound German bomb has been blown up in a controlled explosion off Teignmouth.
During the second world war, 79 residents of the town were killed when it was targeted by the Nazis. The Morgan Giles shipyard constructed torpedo boats throughout the war, which is why the Devon seaside resort was a target. The bomb found off the seabed on Monday evening hadn't quite hit its mark. But it did cause havoc in the town 78 years after VE Day, when much of the seafront was cordoned off, people told to stay away by loudspeaker on a helicopter, and buses and trains diverted or cancelled.
After the best part of a day, a Royal Navy bomb disposal team from Devonport put paid to the threat once and for all, and blew the bomb to smithereens.
Its final moments are caught in this video below, with thanks to HM Coastguard.