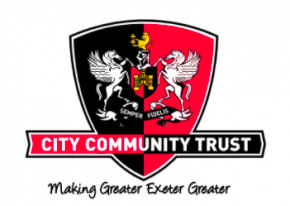 Love talking sport?
Every Wednesday, Exeter City Community Trust are hosting a free event aimed at men over 50 suffering with mental illness and depression.
Held at St James Park, home of Exeter City Football Club, the Sporting Memories group encourages men suffering with isolation to come together and talk about sport.
Each session starts at 10am and finishes at 12pm. Each weekly event involves sharing stories, sports quizzes, stadium tours and light games - all free of charge.
Peter Ferlie, Exeter City Community Trust Health and Wellbeing Officer, said:
"Sporting Memories it aimed at people who are socially isolated and suffering with depression. The idea of the group is to come together and talk about sport.
"We welcome all types of men regardless of background and age. We go through sporting history from the 1950's and we talk about some of the events that we have witnessed or heard about.
"The men have a common theme and a common bond, and we find new friendships from this. We also provide free refreshments and ground tours of St James Park and talk about the redevelopments of the stadium."
For more information or to get involved, email pete.ferlie@ecfc.co.uk