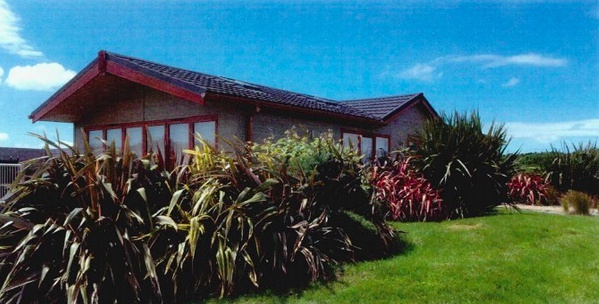 Example photograph of the typical design of the lodges
Planners approve five star holiday park
An exclusive holiday park of 49 lodges, complete with fishing lakes, woodland walks and nature trails, as well as a farm shop and a store will be built on land at Straightway Head in Whimple after East Devon District Council planners approved Willow View Park Ltd's application last week.
Councillors on the Development Management Committee were told the development would be located near to the A30, is set against a woodland backdrop, and would 'create an exclusive five star holiday accommodation facility that is totally unlike any other holiday product being offered in the area'.
Ward councillor, Cllr Mark Evans-Martin said: "This is a major investment in the area backed by a reputable and major investor. The local opinion in the village was that there was no objection whatsoever to this and it was supported by the parish council.
"We have seen a surge in demand this year in Devon for tourism and these places will enable visitors to come and spend money, which is what we need and want. This is a sustainable project, sited in a stunning area, and it will blend into the natural environment. It will give a great feeling of tranquillity to holiday makers, there will be significant benefits in local trade, and the number of jobs on offer will give a significant boost to the area."