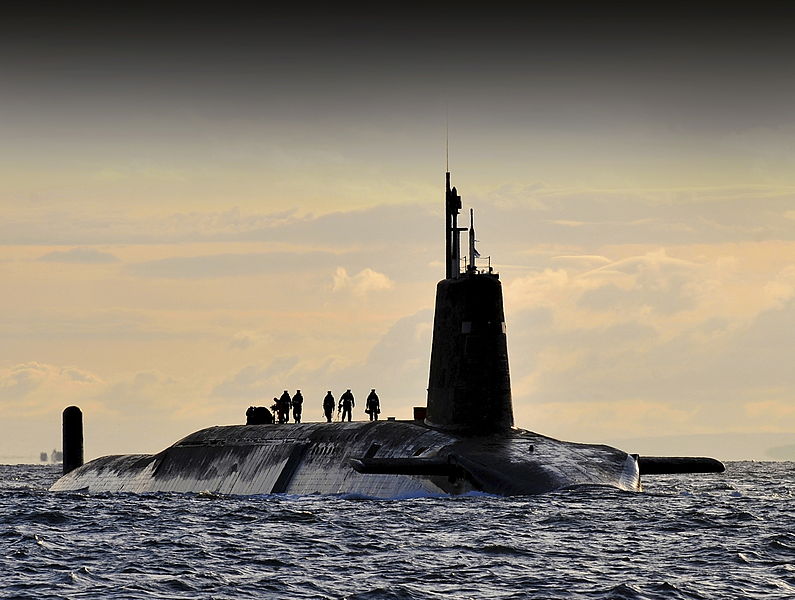 "Which side did you say the fuel cap is?" (photo courtesy: Tam McDonald)
Report says Devonport submarine work causes difficulties
The decision to defuel HMS Vanguard, a nuclear submarine, "fundamentally changed the Ministry of Defence's programme to upgrade and maintain its nuclear core production capability" according to an important new parliamentary report.
The Commons Public Accounts Committee has savaged some of the MoD's decisions. Some MPs claim the report evidences that Devonport Dockyard is "not fit for purpose" and previous delays to maintain nuclear facilities around the country, including in Devon, have created a ticking time bomb.The subs are armed with Trident nuclear missiles.
The UK's nuclear deterrent submarines, known as the Vanguard class, are among a complex inventory of vessels and arms that have to be carefully managed. To provide a continuous sea deterrent, the MoD has more than 200 contracts, valued at nearly £50 million. But they say the 2014 decision to refuel HMS Vanguard led to increased costs and led to their timetable being reset.
The Ministry of Defence told the committee that they believe the decision to defuel submarines at Devonport "had been incorrect." The vessel is part of an eponymous fleet of Vanguard-class boats that are on their way out. New 'Dreadnought' classes should be in service in the early 2030s.
The UK has never completely disposed of a nuclear submarine. They are just defueled. Maintaining the nuclear deterrent is expected to cost £5.2 billion, 14 per cent of the defence budget.