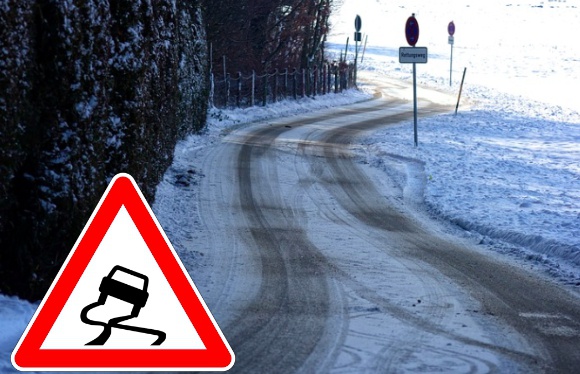 They were used for the first time this season as temperatures drop
Devon County Council has a network of 35 roadside ice detectors at strategic locations to help monitor conditions such as road surface temperatures. They were needed last weekend with temperatures dropping below freezing across some parts of Devon.
Councillor Stuart Hughes, Devon County Council Cabinet Member for Highway Management, said: "The overnight frost last night (29th October 2018) may have taken some people by surprise as we've almost gone straight from summer into winter. With low road surface temperatures again tonight, I would encourage people to take extra care when travelling overnight or tomorrow morning.
"We saw last winter how quickly conditions can change but our teams are always ready to respond – and we also have the vital support of volunteer snow wardens. It's impossible to grit Devon's entire road network as it's the biggest of any local authority in the country – but our precautionary primary and secondary gritting routes cover around 2,000 miles of the busiest roads. More than 3,000 grit bins across the county have also been checked and filled in preparation for this winter."
Around 25,000 tonnes of salt are stored in the County Council's depots, ready for the onset of winter. Last winter just under 23,000 tonnes was used - covering a distance of over 241,000 km across the county. In an average winter around 13,000 tonnes of salt are used treating Devon's roads.