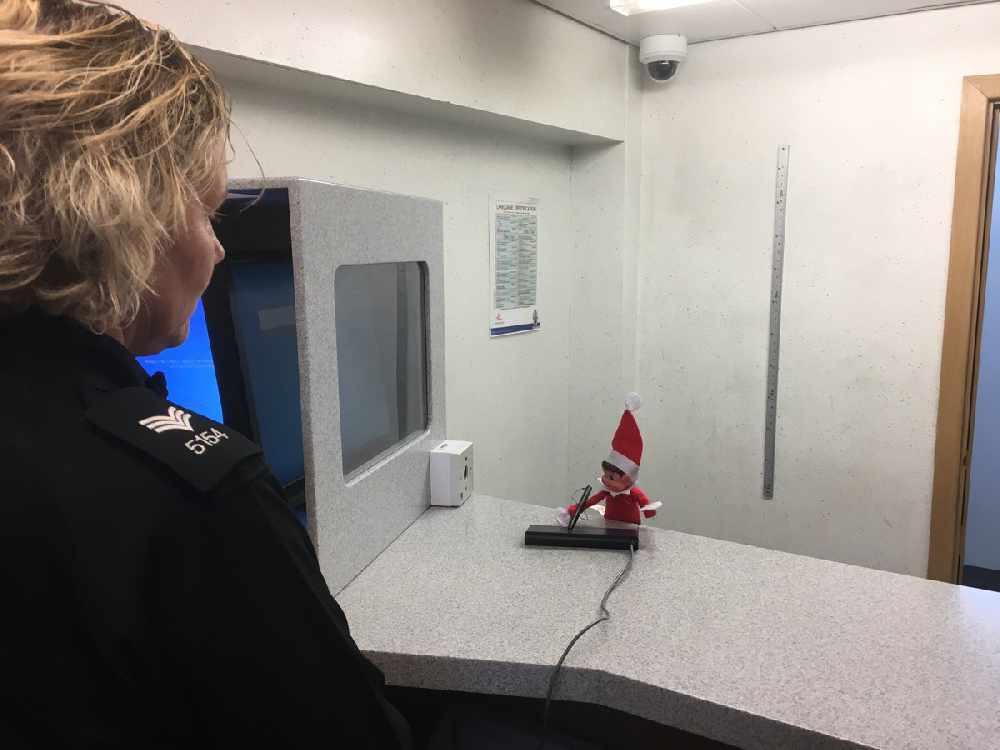 Image: @BarnstapleCust1, Twitter
Emergency services share photos
Emergency services in Devon are using their "Elf on the Shelf" to share important messages this Christmas.
Police Officers in Barnstaple have been sharing photos on Twitter of their elf in custody. They said "Don't find yours ELF in this situation over the festive period, stay safe."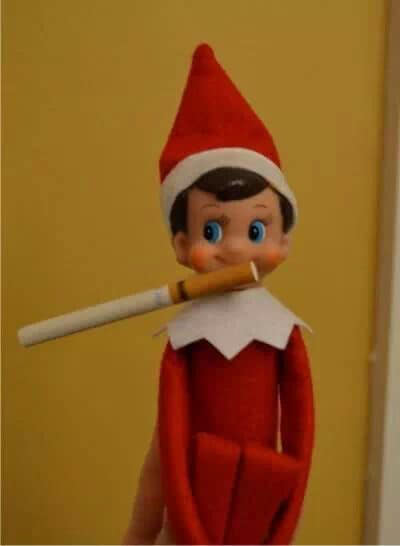 Axminster Fire Station is posting a photo on Facebook every day of their elf "Elmo"
They include Elmo smoking in the house - to warn people of the dangers.
Saying: "one in three fire deaths in the South West are caused by smokers materials and in the UK every three days somebody dies from a fire started by a cigarette.
Don't become the next victim, follow our advice to keep safe
• Make sure cigarettes, cigars and pipes are properly extinguished when you have finished smoking.
• Don't leave lit cigarettes, cigars or pipes unattended – they can easily over-balance as they burn down, land on a carpet or newspaper and start a fire.
• Never smoke in bed, if you need to lie down, don't light up!
• Use a proper ashtray that won't tip over easily and is made of material that won't burn.
• Never tap ash or empty an ashtray into a wastepaper basket.
• Empty ashtrays frequently, wet the contents before emptying them into a metal bin outside the home.
• Take extra care if you smoke when you're tired, taking prescription drugs, or if you've been drinking. You might fall asleep and set your bed or sofa on fire.
• Keep matches and lighters out of children's reaches – consider buying child resistant lighters and match boxes."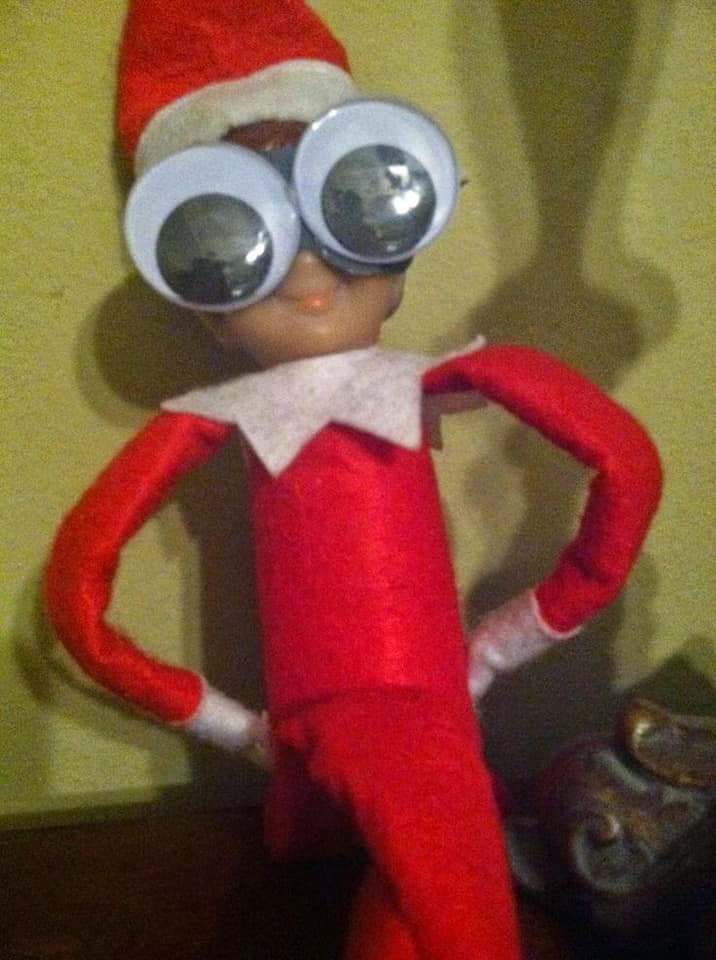 They also said they'd been explaining the dangers of driving whilst under the influence of drugs and had defaced their elf with goggly eyes.
You can follow Elmo's adventures on the Axminster Fire Station Facebook page.