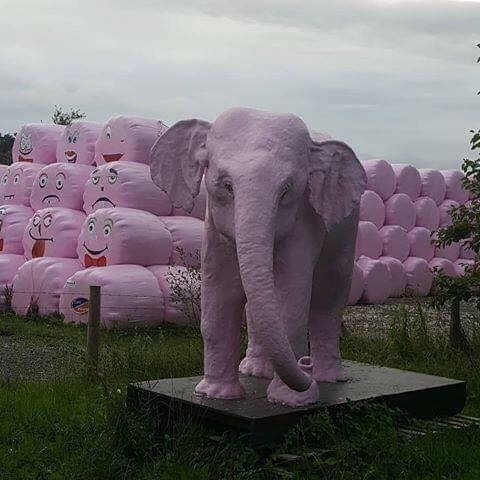 Ring 101 if you know where elephant is (not a trunk call). Photo: Made-Well, Hatherleigh)
Life-size pink model missing from Hatherleigh
A pink life-size model of an elephant has been stolen from a centre for people with learning disabilities in Hatherleigh.
The eight-feet tall model was taken sometime between Thursday afternoon and Friday morning.
The people who run Made-Well, a not-for-profit company at West Fishleigh Farm say they're very sad someone has taken the elephant which is "one of a kind". They want the beast which is "in a shade of shocking pink" back where she belongs.
She's an Indian elephant (smaller ears) made from wood, metal and plaster and enclosed in fibreglass.
People commenting on Facebook hope the theft is a drunken prank and that when the culprits come round, the elephant will find her way home (and she won't forget about this).