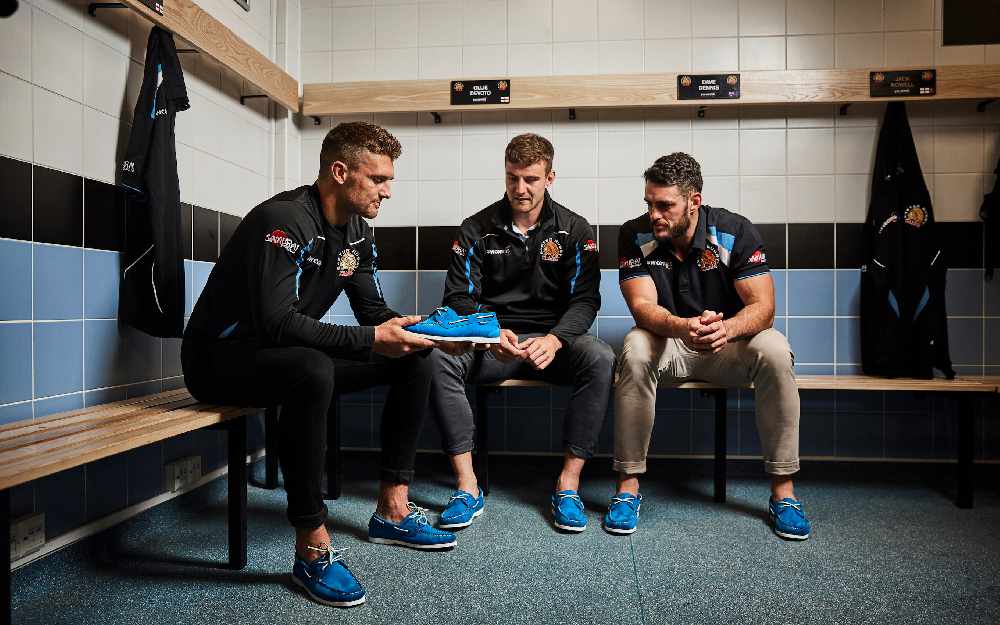 "We've one left over. Who's on crutches at the moment?"
Rugby stars have their own brand of deck shoes
Exeter Chiefs players have the blues. New footwear that slip on comfortably after a hard day on the pitch.
The club's teamed up with Exeter shoe brand Chatham Marine to produce exclusive deck shoes for both men and women that are said to be "favoured by the team's younger players" and that eschews "the replica kit approach which typically sees fans emblazoned with sponsors' logos."
They're only on sale at the Exeter Chiefs shop at Sandy Park or online.
Phil Marsh, Chatham's managing director says: "We've long championed a casual style that many rugby aficionados enjoy wearing, so a design collaboration with Exeter Chiefs feels like a very natural next step."
Chiefs chairman Tony Rowe OBE says: "Our players have been instrumental in helping develop the Chatham x Chiefs collaboration, which draws on Chatham's respected design heritage and an off-pitch style that Exeter Chiefs sportsmen have become renowned for."