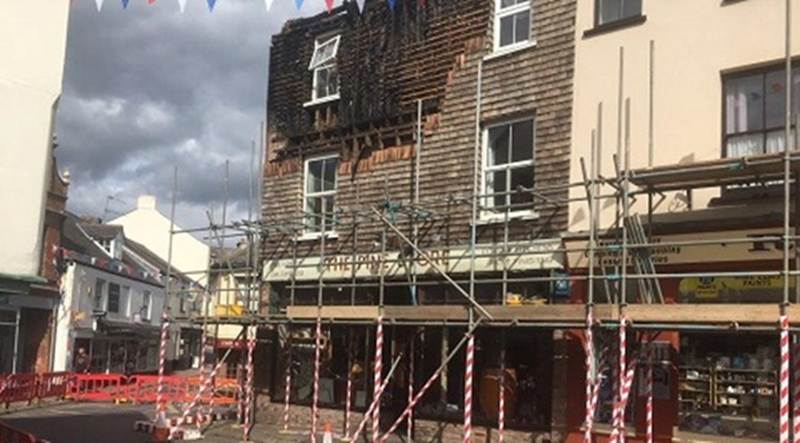 Fire ravaged the Pine Store in Ottery St Mary (photo courtesy East Devon District Council)
But it's still standing
When a fairground ride rode a little too far from its field in Axminster, it ended up smashing into a Grade II listed building. East Devon District Council workers advised emergency services about how to winch the HGV out safely. Silver Street was closed for a while, before opening the following day.
That Monday [10 September] turned out to be a busy one for the building control team. On Thursday, a shop in Ottery St Mary caught fire, badly damaging the roof and all but destroying internal timbers. That structure is now fragile, scaffolding extends into the road, and the street is likely to be closed until repairs can be completed.
Councillor Phil Skinner, who looks after the economy for EDDC says: "The works at Silver Street in Ottery St Mary are necessary to make the building safe and so we ask for people's patience while these works are carried out."